Welcome to ZDayZ 2013!
LAST day to pre-register for the event! PLEASE pre-register it makes our lives so much easier
Challenge Project 370Z - The Results!
ZDayZ 2013, or ZDayZX will take place on May 16-19th, 2013 at Fontana Village Resort in NC. The resort has cabins and lodge rooms available. If Fontana Village Resort is full, check out the Lodging page to see the overflow locations.
There are only a few days left to pre-register for ZDayZX! Pre-registration closes at midnight 4/30/2013, period. There will be NO onsite registration for anything other than the 5/10k race. If you are planning to come and have not registered, I highly recommend you do it quickly, there are only 35 places left before people start getting grass passes, see below.
Register for our first inagural 5/10k race at ZDayZ. YOu do not have to be a registered attendee of ZDayZ to participate, but you do have to register for the 5/10k seperately. All proceeds from this event will go to America's Fund. I fully believe in thier statement, "Giving back to Those who've Given so Much". At worse case even if you cannot make 1k, register and buy a shirt and donate.
To dispel some rumors, there is NO registration cap; however, there is a firecode limitation to the number of people allowed in the rec hall, and that number is 605! The first 605 people registered get to sit in the rec hall for dinner and announcements, number 606 and up still get to eat but outside, they still get the awards and announcements, outside. and since ZDayZ is a rain or shine event I'd want my butt indoors,
register
sooner rather than later.
Project 370Z Challenge
You helped us build it. Now it needs a challenger. Submit your Z for a chance to put it to the test against the Project 370Z car in a future episode of Motor Trend Magazine's "The Downshift." Follow
Nissan Performance
for updates. Small update, the event has happened and
Gordan MacSwain
the owner of the Orange HybridZ was the winner. All are swarn to secrecy until the magazine comes out. Loose lips sink ships, so I am expecting ZROC to make Gordan's lips loose!
---
ZDayZ 2012
was a huge success; we had over 750 registered attendees and well over 500 cars! All of this was possible due to you (and our sponsors).
We are pleased to present our recap video teaser from ZDayZ 2012, please stay tuned for more details on the full DVD release.
Another Video release about ZDayZ 2012 from our friends Thought Train Creative and Z1 Motorsports.
The event schedule is online
Car Show
Exhaust Sound Off
Trivia
Group Dinners
Mountain Cruizes
5/10k run/walk
Frisbee Golf Tournement
Poker Run
Many others
Fontana Village Resort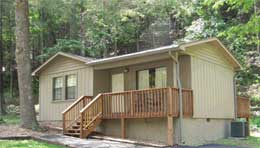 Reserve Room/Cabin Today!! - Please call 800-849-2258 to make your reservation, be sure to mention you are part of the ZDayZ event to get the discounted rate.
2012 Project 370
What was the 'Project 370Z' Enthusiast/Track Car build about? Find out how Nissan and the Nissan Performance Enthusiast Community came together!
About ZDayZ
An annual event started in 2004 "By Enthusiasts For Enthusiasts" located near the Tail of the Dragon in the Smokey Mountains. This event attracts enthusiasts from all over the US and Canada.
ZDayZ is geared to all generations of the Nissan/Datsun Z car, Infiniti G's, Skyline's, and GT-R's, but all are welcome to enjoy the onsite and driving events held throughout the extended weekend. Be sure to visit our sponsors page to see who helps to make ZDayZ Event possible with their support.
And of course...Dragon Runs. Tail of the Dragon is 318 curves in 11 miles starting at Deals Gap Resort.