Justin Alspaugh, Logistics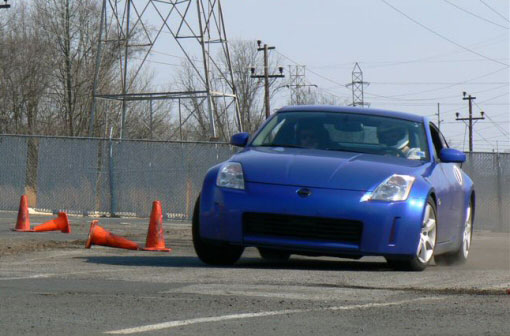 I was brought in by Former-Poobah Andy Morris to take photos during the 2006 event. Begining in 2007, I added the logo and other graphics work for the event for the t-shirts and trophies in addition to taking the photos. During ZDayZ, I am the one trying to capture everyone's car on film for the ZDayZ site.
I'm the owner of a Daytona Blue 2004.5 350Z. I bought it in 2005 with 11,000 miles on it and it currently has over 100,000. Originally, I had plans to drive my car every day and win car shows. It took a while, but I realized that I'd much rather drive my car than park it in a car show. Of course, the daily driving didn't help that much either. I got introduced to AutoX which has led me slowly towards the track and HPDE events.
I know own a Silverstone 2003 350Z.