ZDayZ 2017 will be May 18th-21st, 2017
ZDayZ 2016 was Amazing
Registration
To start any event there is always the paperwork, piles and piles of paperwork. And for us registration is where ZDayZ paperwork starts. We'd like to extend a huge thank you to the following clubs for all of their help and support of our event and their hand in getting things started off right. Registration is NOT a glorious gig, by any stretch of the imagination, but it is absolutely necessary and we cannot thank them enough. If you or your club helped during the registration part of the ZDayZ weekend, we offer you our extreme gratitude.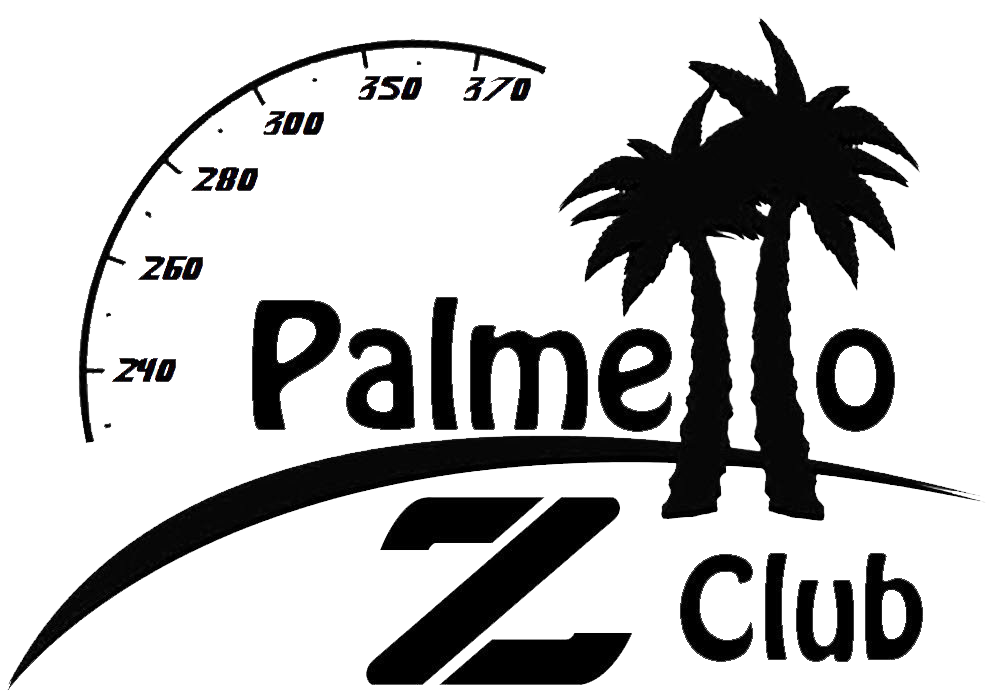 Forged Performance's 6th Annual ZDayZ Top Dawg Airstrip The event was even bigger and better than all previous years. We would like to thank the many spectators and participants who came out to enjoy the day at the Hendersonville Airport. Without you, it wouldn't have been such a huge success! Just short of 20 cars, of all makes and models, made runs down the 3000 foot airstrip reaching speeds in excess of 150+ mph, while onlookers enjoyed the sights and sounds in the beautiful afternoon weather. Fast Intentions used the event to unveil their stunning Twin Turbo kit for the 370Z, while making a couple dozen passes down the airstrip to fully demonstrate its capabilities. The final contest would feature the Alpha 10 of Forged Performance, vs. the Alpha 12 of TopSpeed Motorsports. With both cars producing north of 1000whp, it was the closest margin in ZDayZ Top Dawg history, but as we say each year, there are can only be ONE Top Dawg...and this year we congratulate Andrew Sweet for being named this year's TOP DAWG. We hope to see you all next year! -- Reid Traylor - Marketing Associate, Forged Performance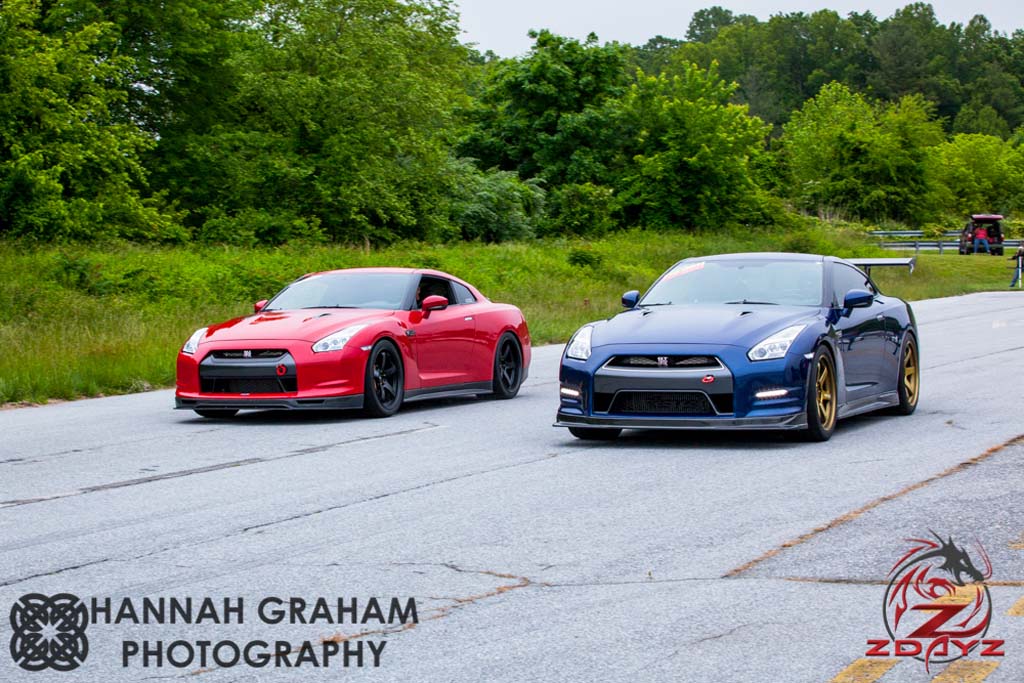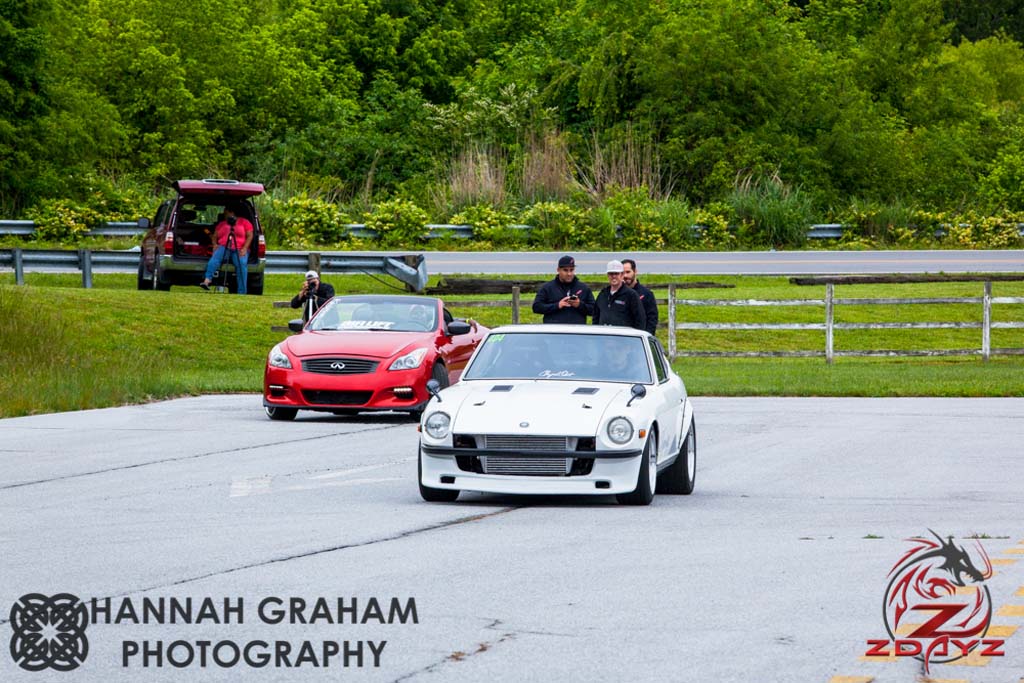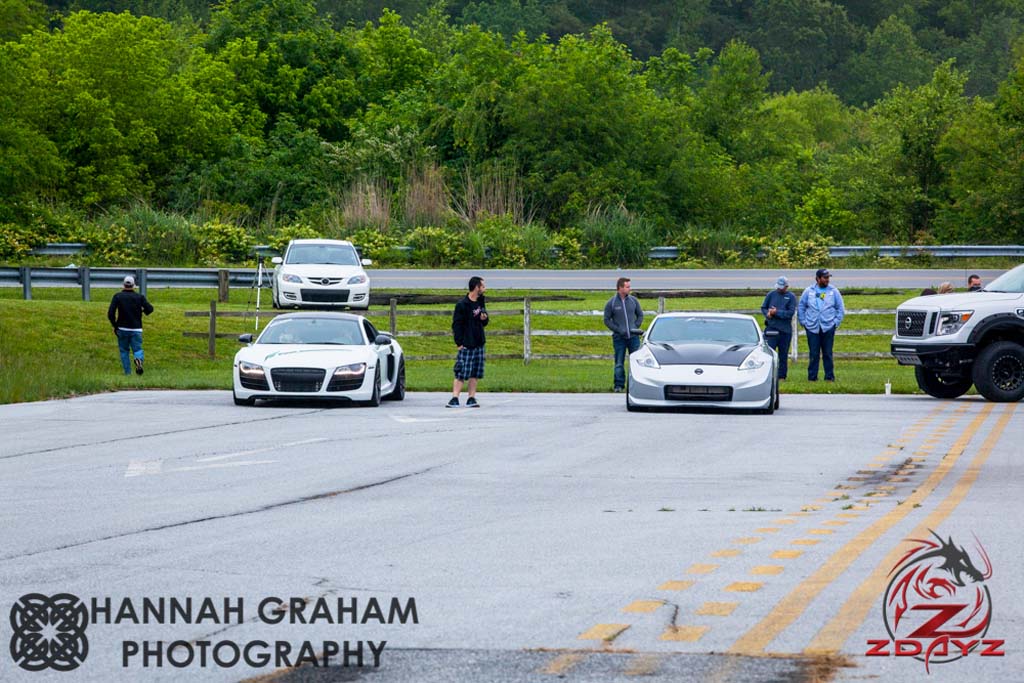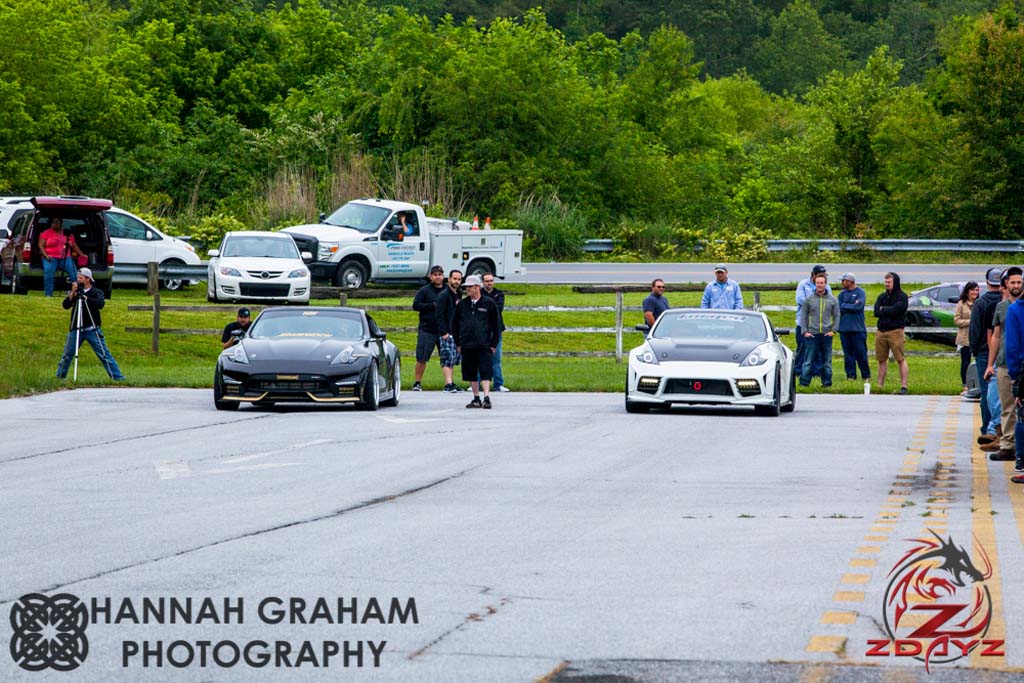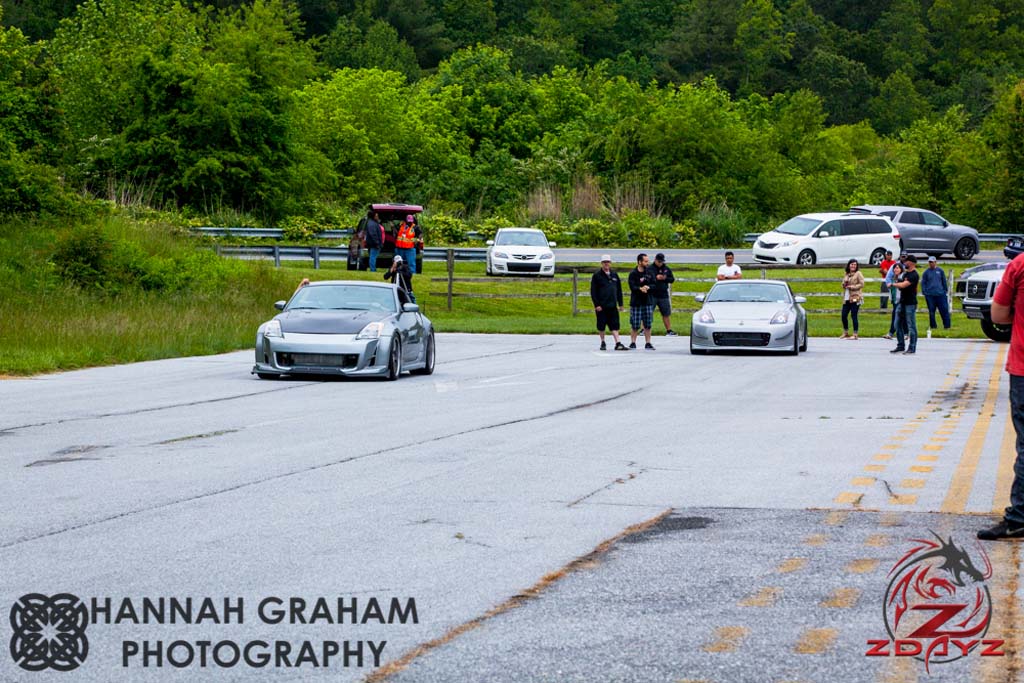 The ZDayZ 'Partners' Arrive:
First – please find your way to the comprehensive list of the ZDayZ Partners on the ZDayZ Event Partners page. Please know that the ZDayZ Partners do not 'sponsor' ZDayZ, but that they are Partners with the ZDayZ Organizers in producing this legendary event. Many of the great stories & good times of the past 12 years are rooted in our Partners efforts & antics! If you wish to support ZDayZ, each of the ZDayZ Partners should be the place you start for your Nissan Performance Platform needs.

In the months/weeks/days running up to ZDayZ, our hearts and minds leave for Fontana Village long before we do. This applies in total to the ZDayZ Staff and for sure nearly all of our fellow attendees. However, for our ZDayZ Partners, the approach of ZDayZ adds the edge of really having your 'stuff' together when that middle Thursday in May rolls around. The Partners attend as part of the ZDayZ community – they are as much us, as we are them - and they drag a great deal more baggage to FVR than what fits in Z, G or a GT-R. That baggage may be stuff for us to admire or go home with, or an idea and/or activity to entertain us. The ZDayZ Partners are all 'Voluntolds' in a somewhat different degree (and they get screwed as to the shirt).

ZDayZ Thursday morning marks the arrival and set up of the ZDayZ Partners with on-site presence. There is always a level of anticipatory excitement with this as we get to see what our friends have brought for our titillation. ZDayZ saw that display step up again, running the gambit from jaw dropping eye candy, to massive stopping power, through awesome track & street machines, and many solutions for spinal cord disintegrating power & performance!


ZDayZ Weenie Roast
by

and

Ask Chas about his weenie, lol. Free the weenies and the beer and watch what happens next.
Friday Recap
Fourth annual 5/10k run/walk
What can I say, another excellent turnout for the Wags4Tags 5/10k. Lou Fusz of Fusz Automotive Network coughed up a set of tires to help the event. And you, the 85 runners, limpers, walkers and volunteers, that choose to get up and endure the cold and undoubted the hardest 5/10k out there; thank you. There were plenty of antics, but as usual it was hard to beat Trevor and his shenanigans for the costume. We raised
$15,700
for
Wags4Tags
this year. We have also be fortunate enough to donate:
$2000 to Make a Wish Foundation
$500 to American Childhood Cancer Organization
$1000 to Haven Men's Shelter
Wags4Tags Uniting our psychologically and emotionally impaired Veterans across North Carolina with trained Companion, Emotional Support Dogs rescued from kill shelters so the two can heal in unconditional love, trust and loyalty.
Winners
Place
Male 10k
Female 10k
Male 5k
Female 5k
Best Costume
1st
Derek Brown52:28
Monica Oliverio63:24
Caleb Konzelman16:26
Stephanie Looney20:40
David AlverezCaptain America
2nd
Scott Gleeson68:55
Giovanni Alverez19:57
Laura Fusz27:57
Giovanni AlverezSpider Man
3rd
Kevin Kribbs20:24
Kelsie Padavana39:13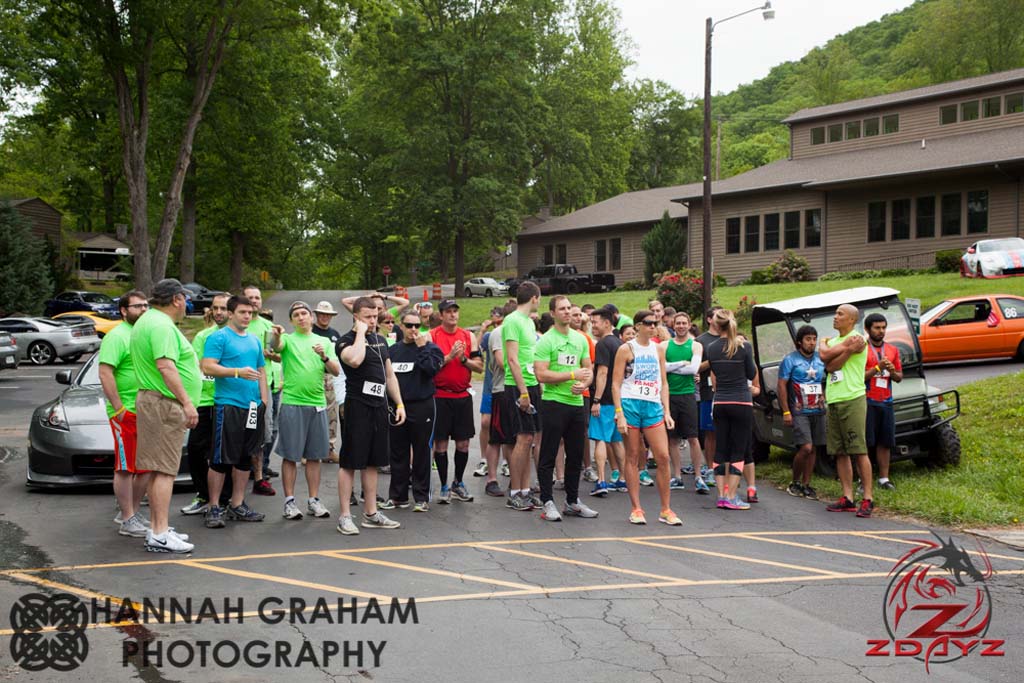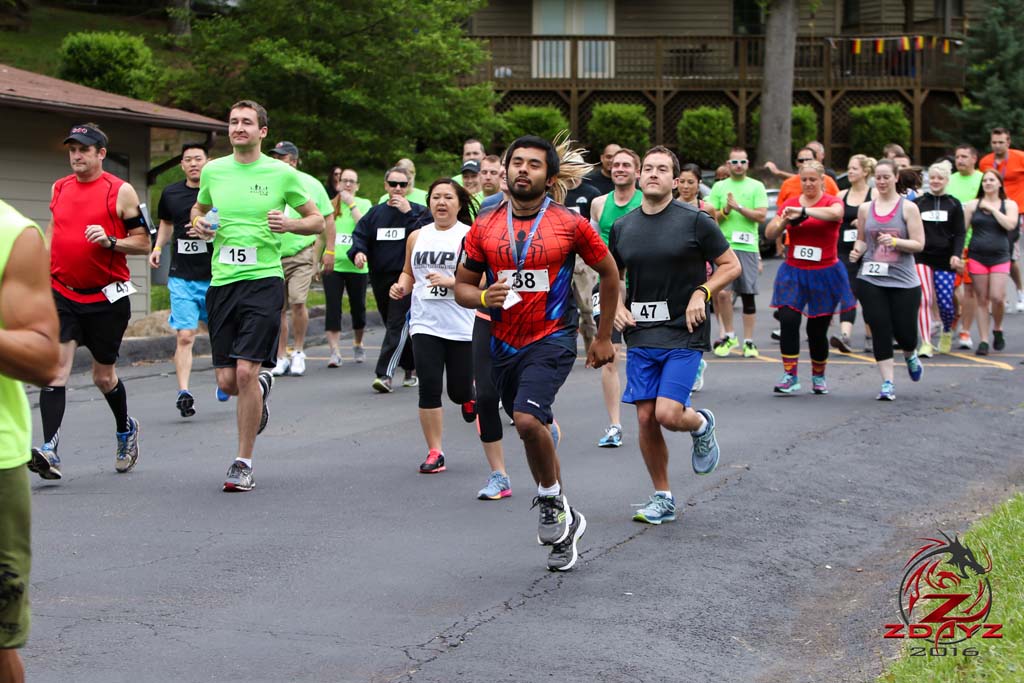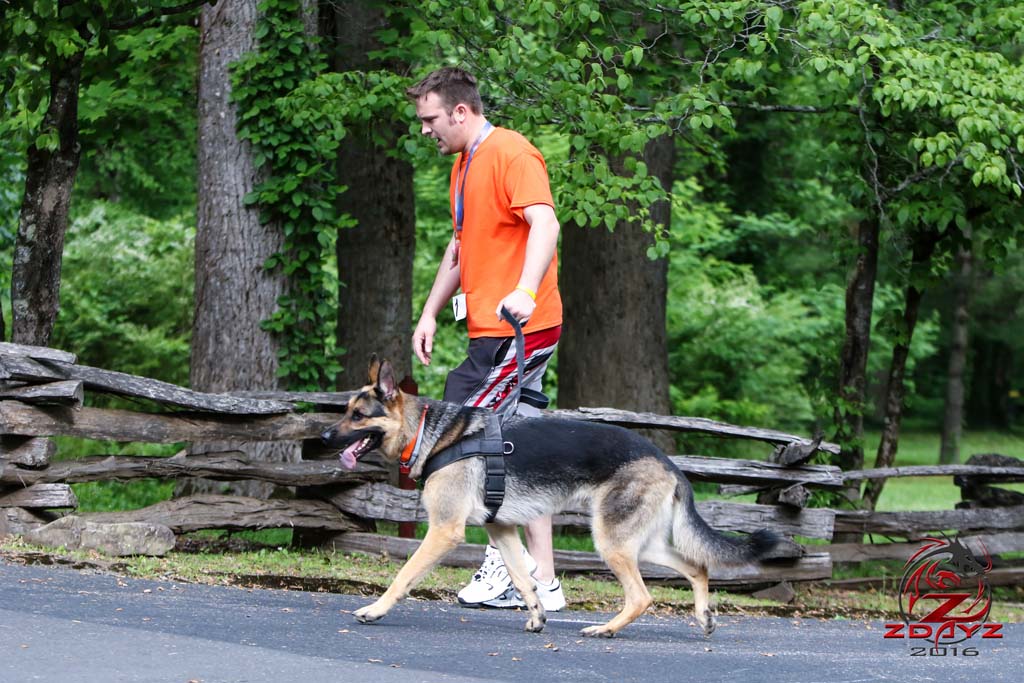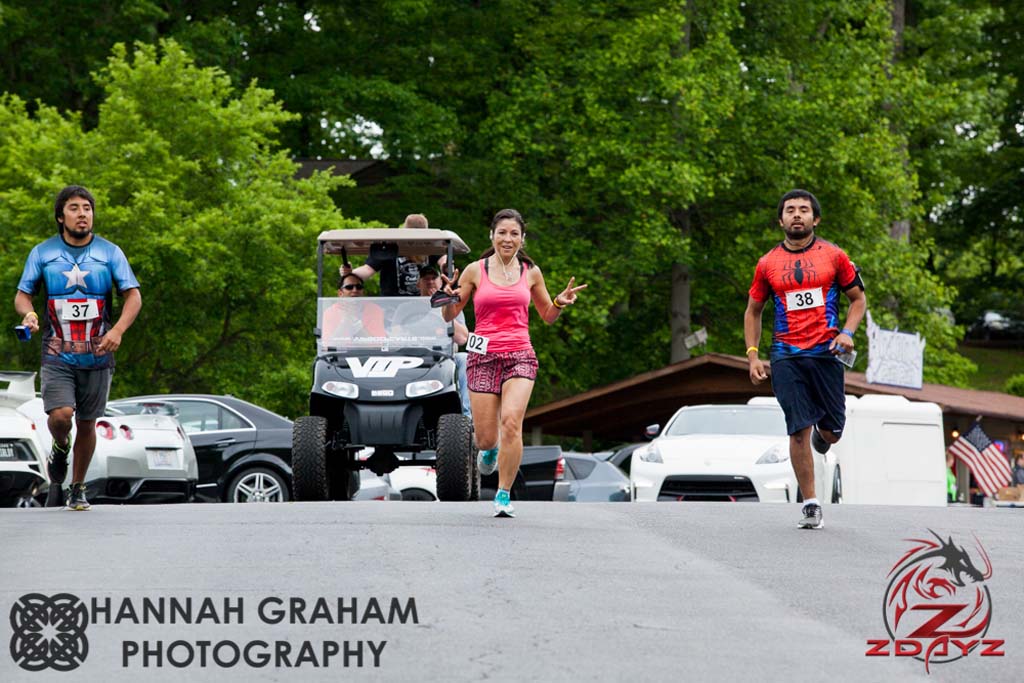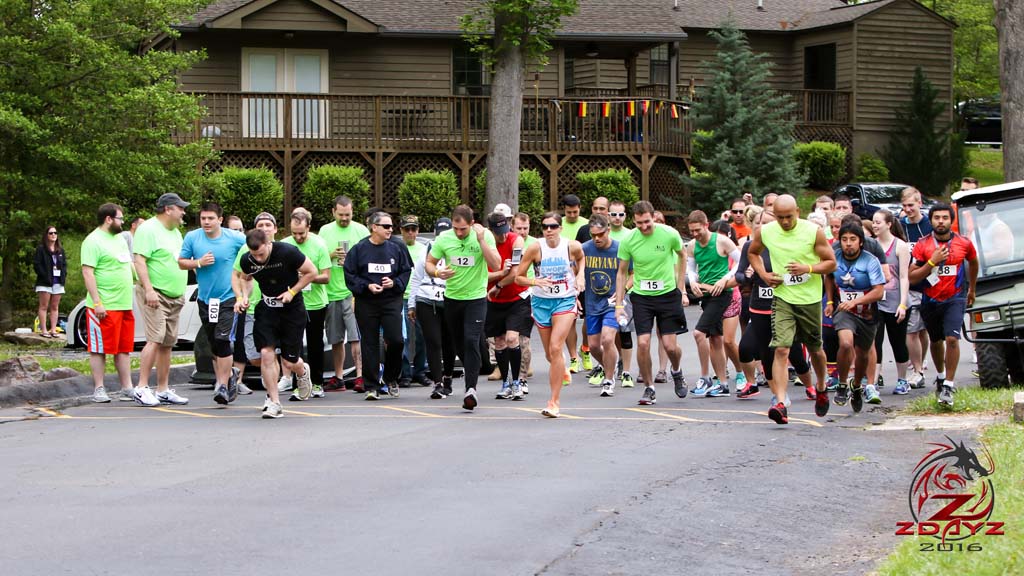 The massively popular Droptop CruiZe
was buzzinezz as usual. The group stayed nice and tight as they crawled all over the place. Kevin and Teresa Brown of Triangle Z Club of OWNED this event since its inception, and this year is no exception! Droptop cruize photos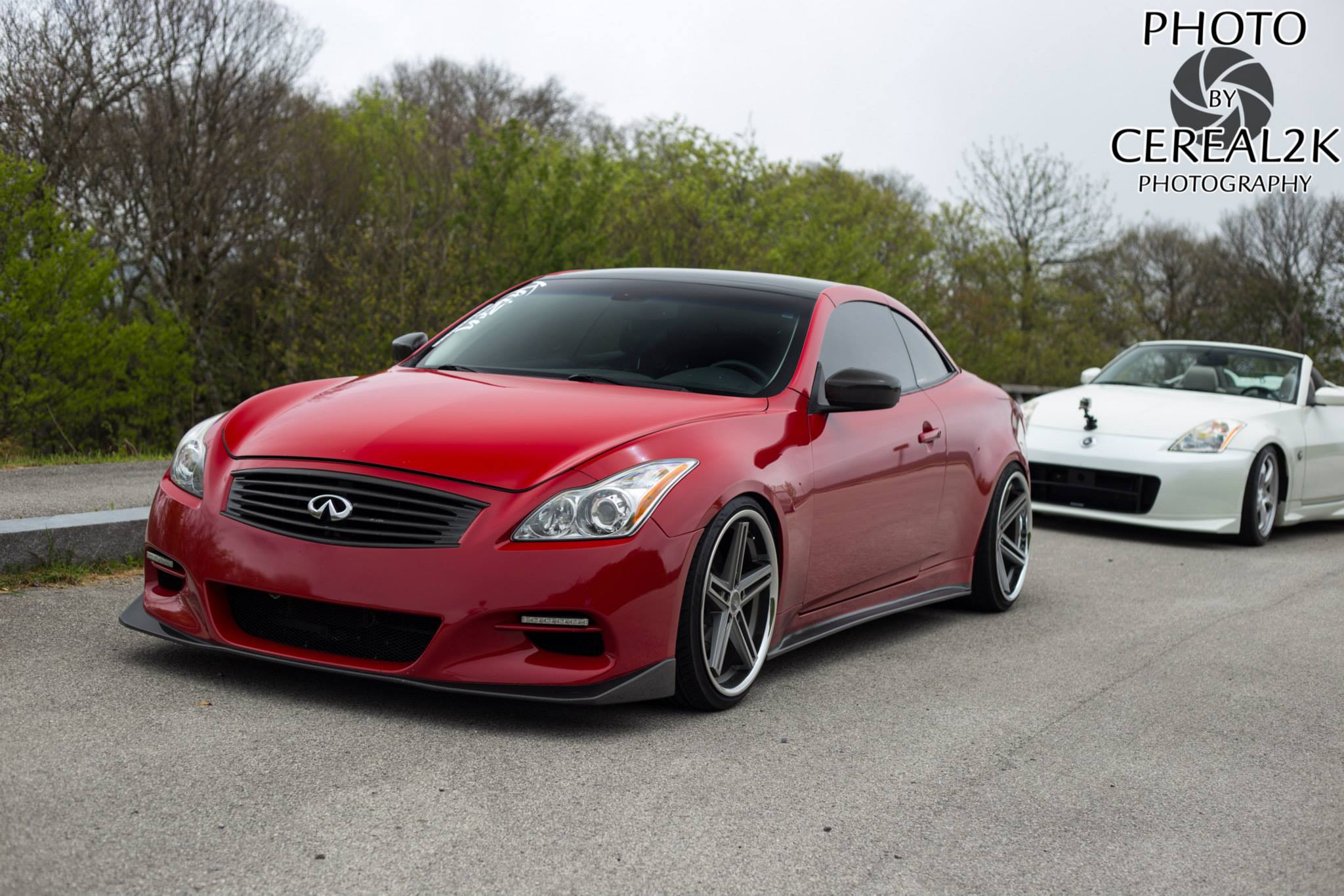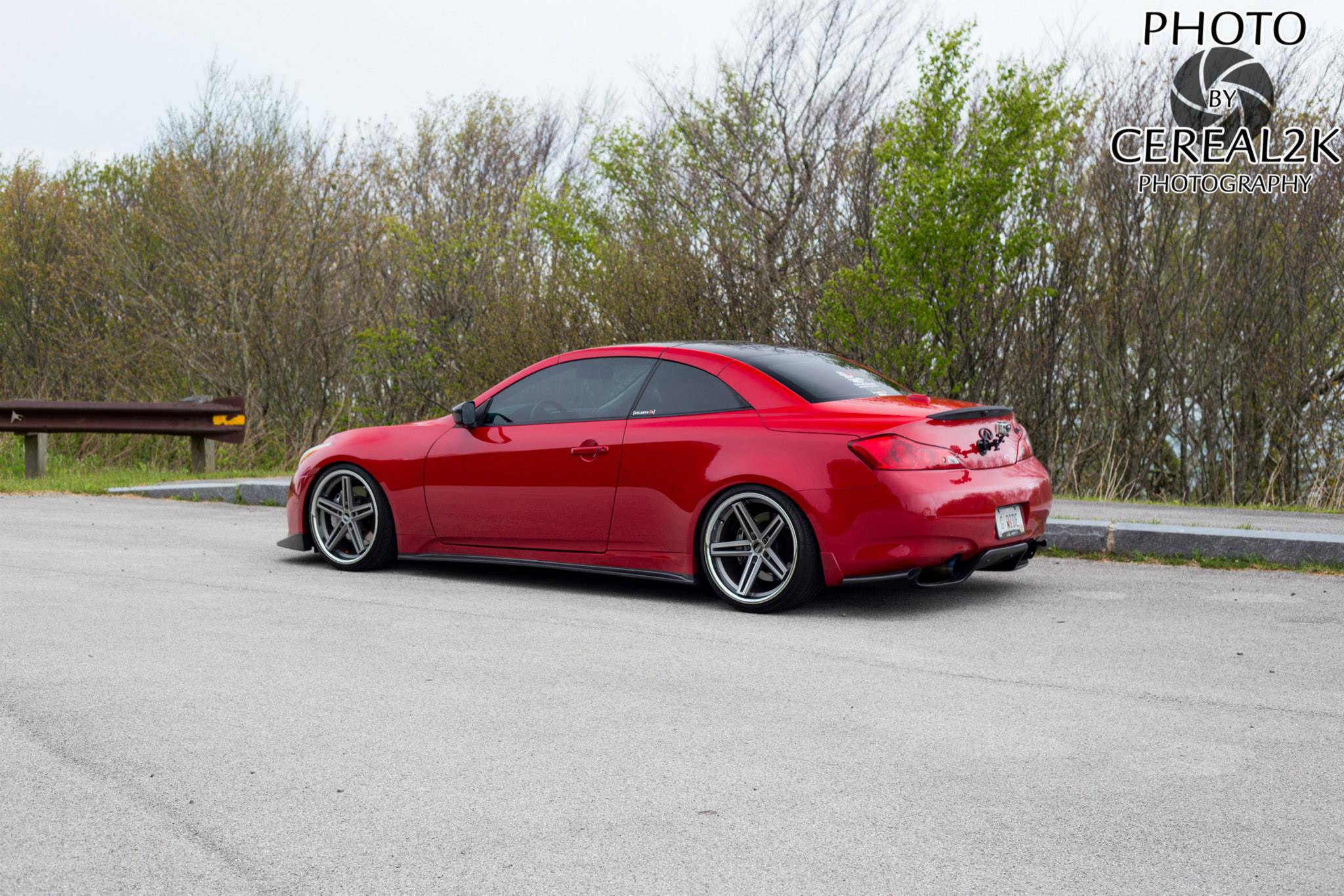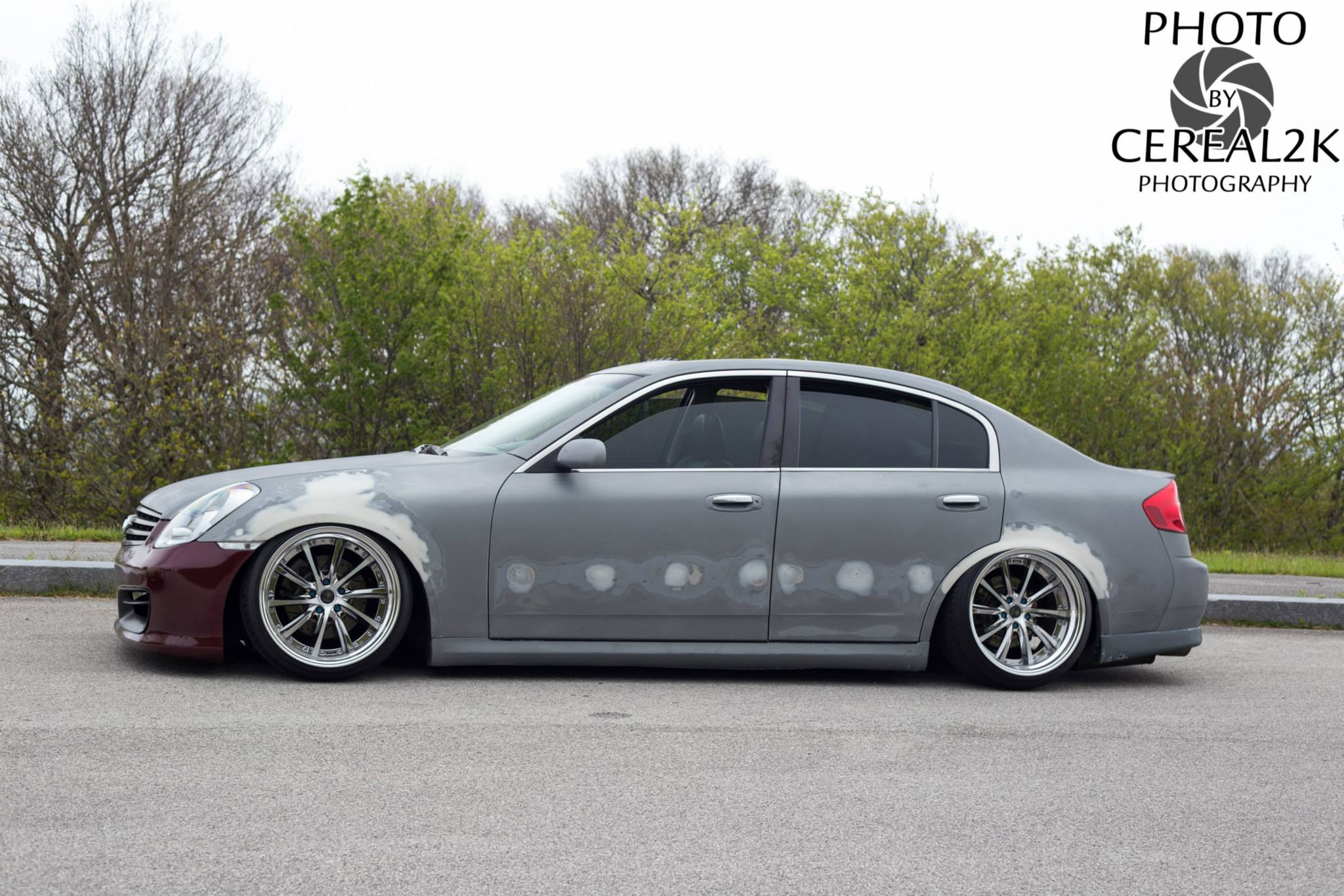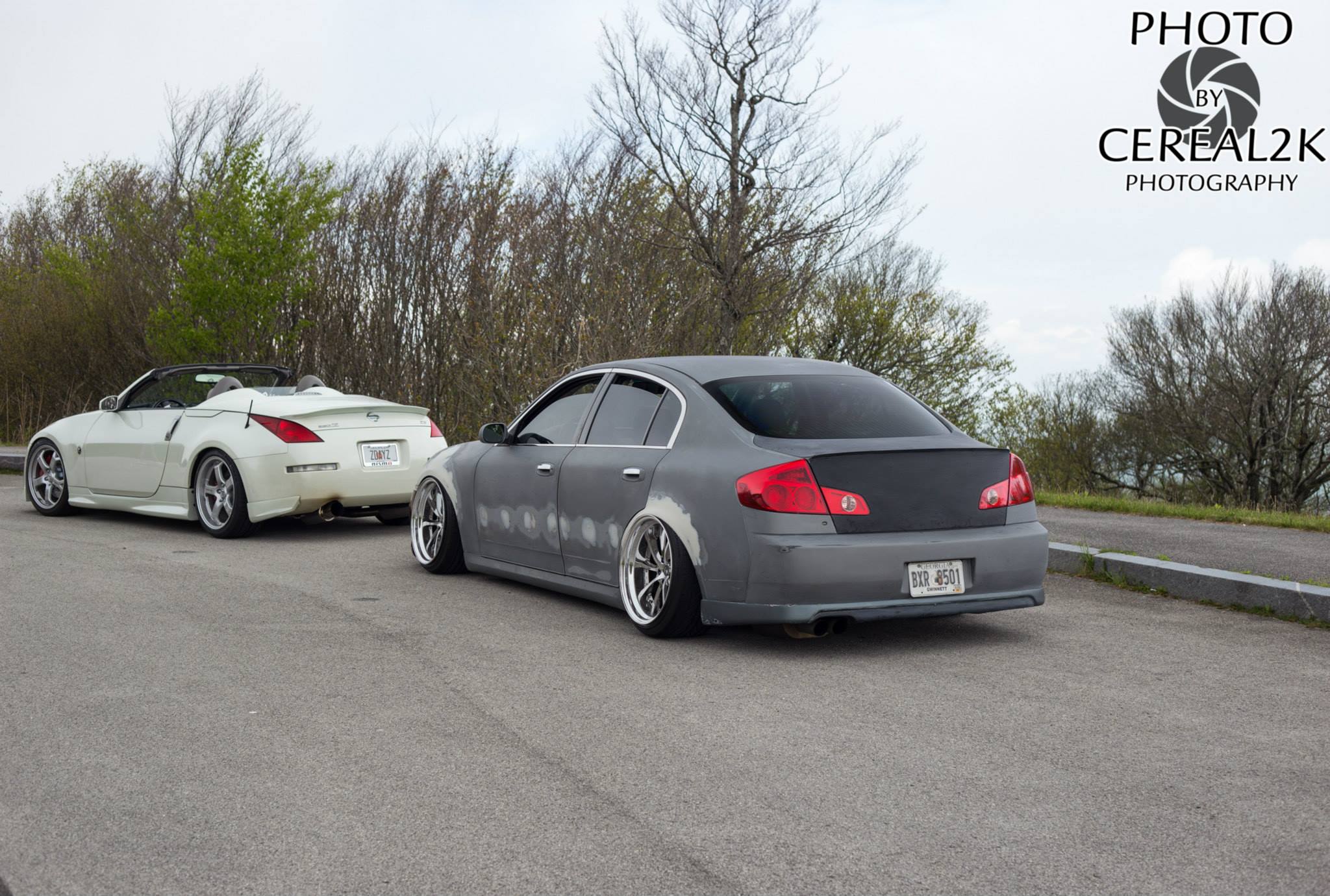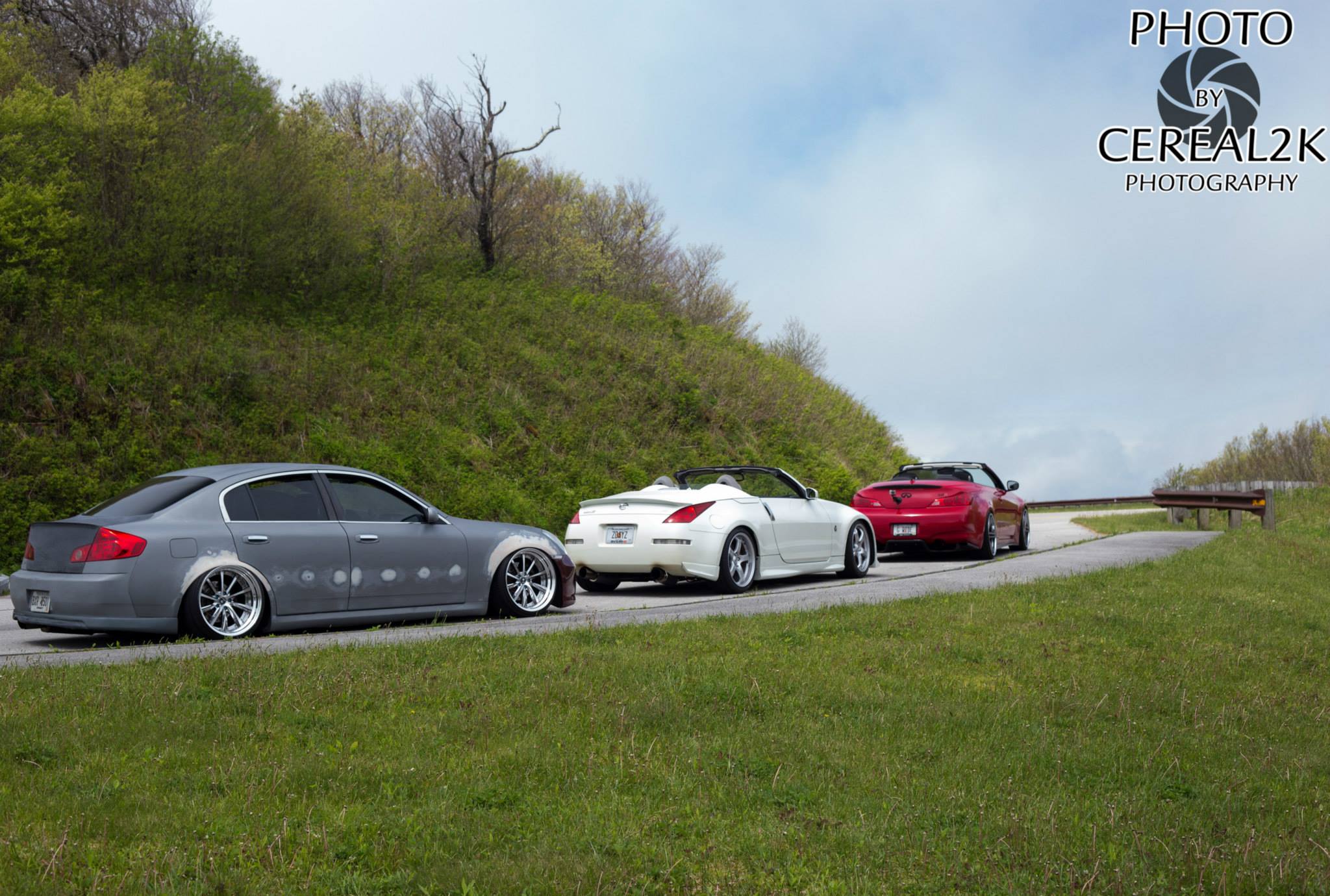 ZDayZ Poker run
Winners:
1st Place Linda Dove - 5 Kings
2nd Place Steve Padavana - 4 Queens
last Place Rick Keenan - 5 6 7 10 A
Partners, partners, partners
Please show some love and reach out to each and every one of our partners that helped us with ZDayZ. In alphabetical order: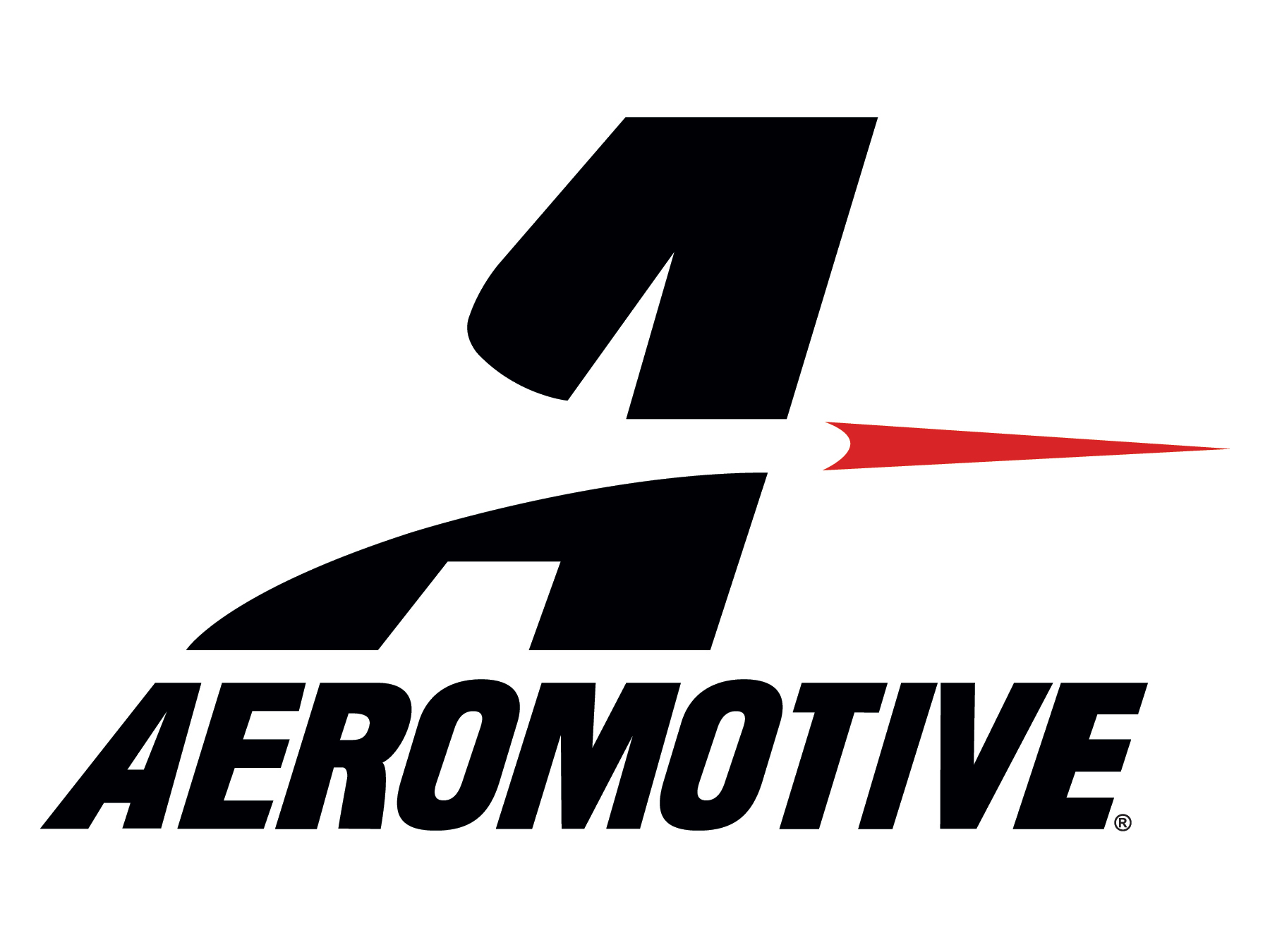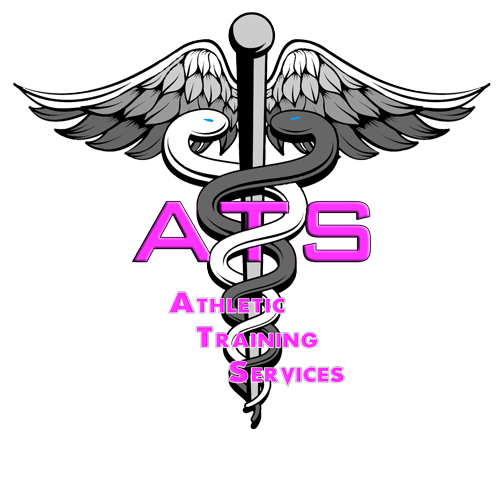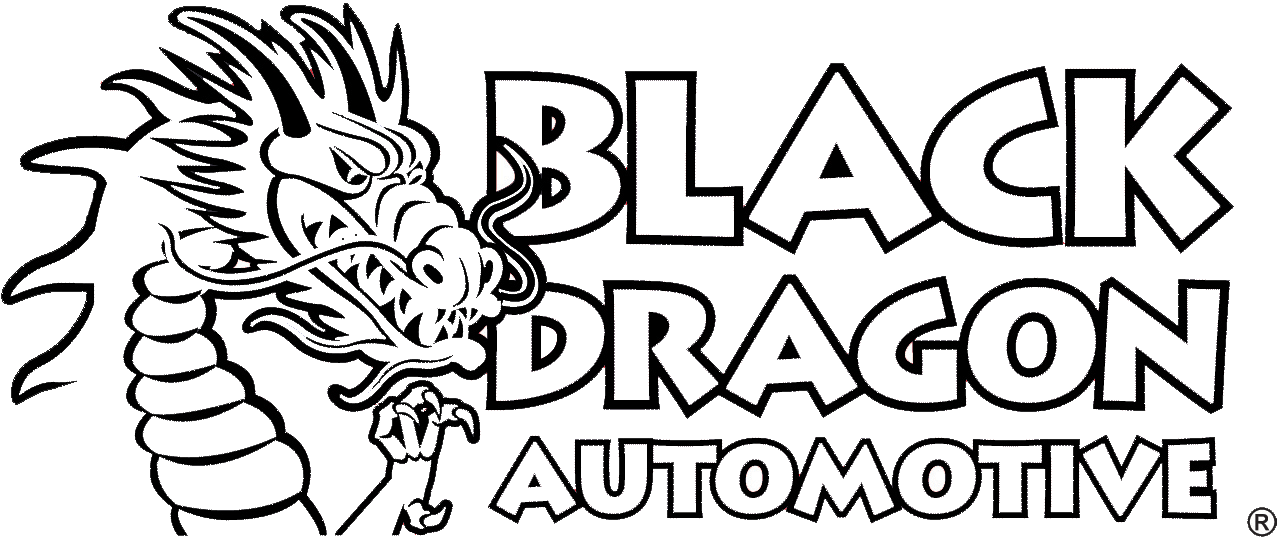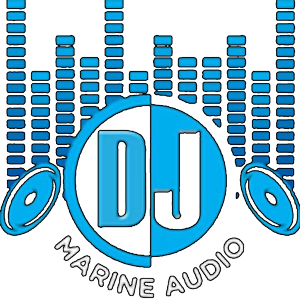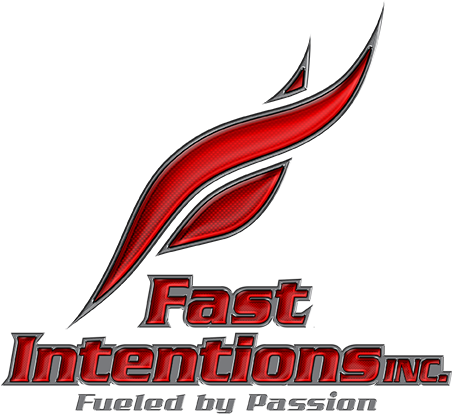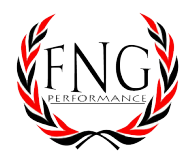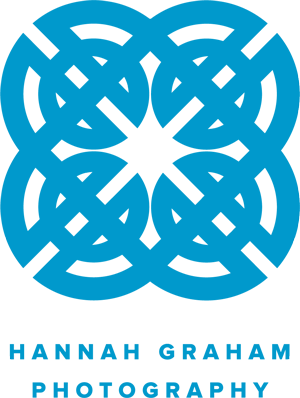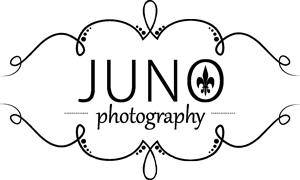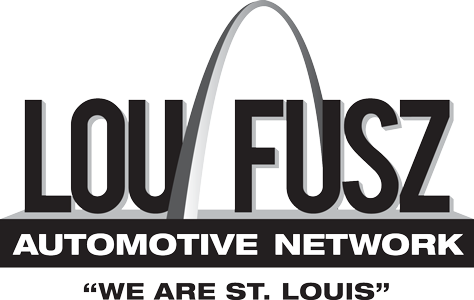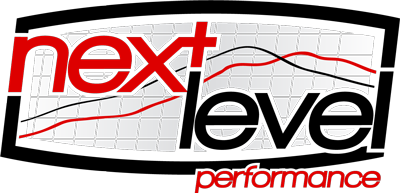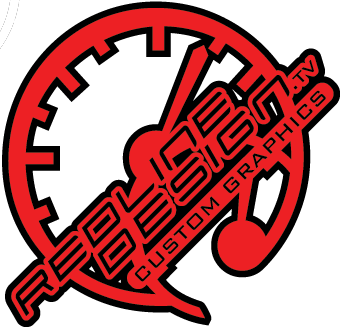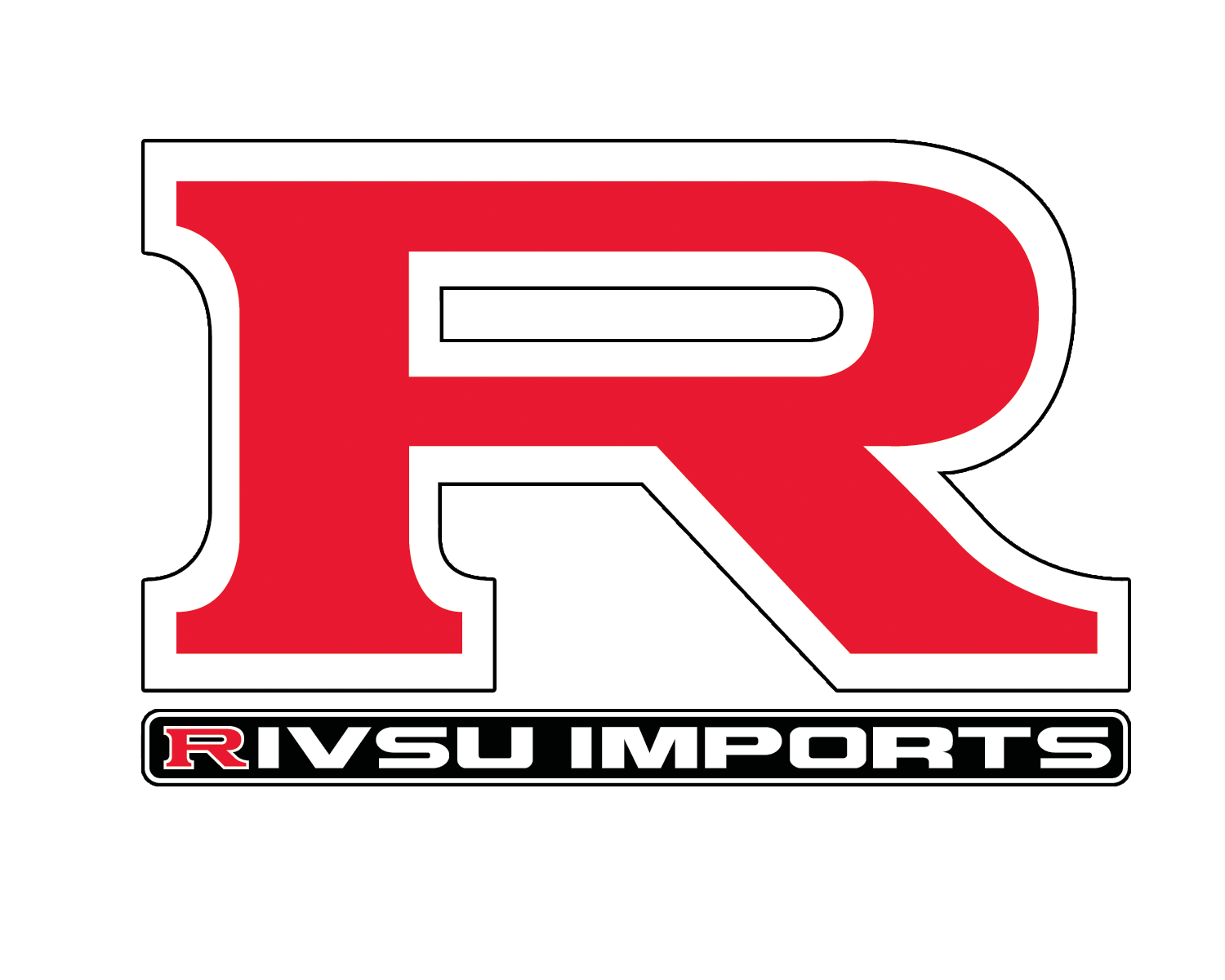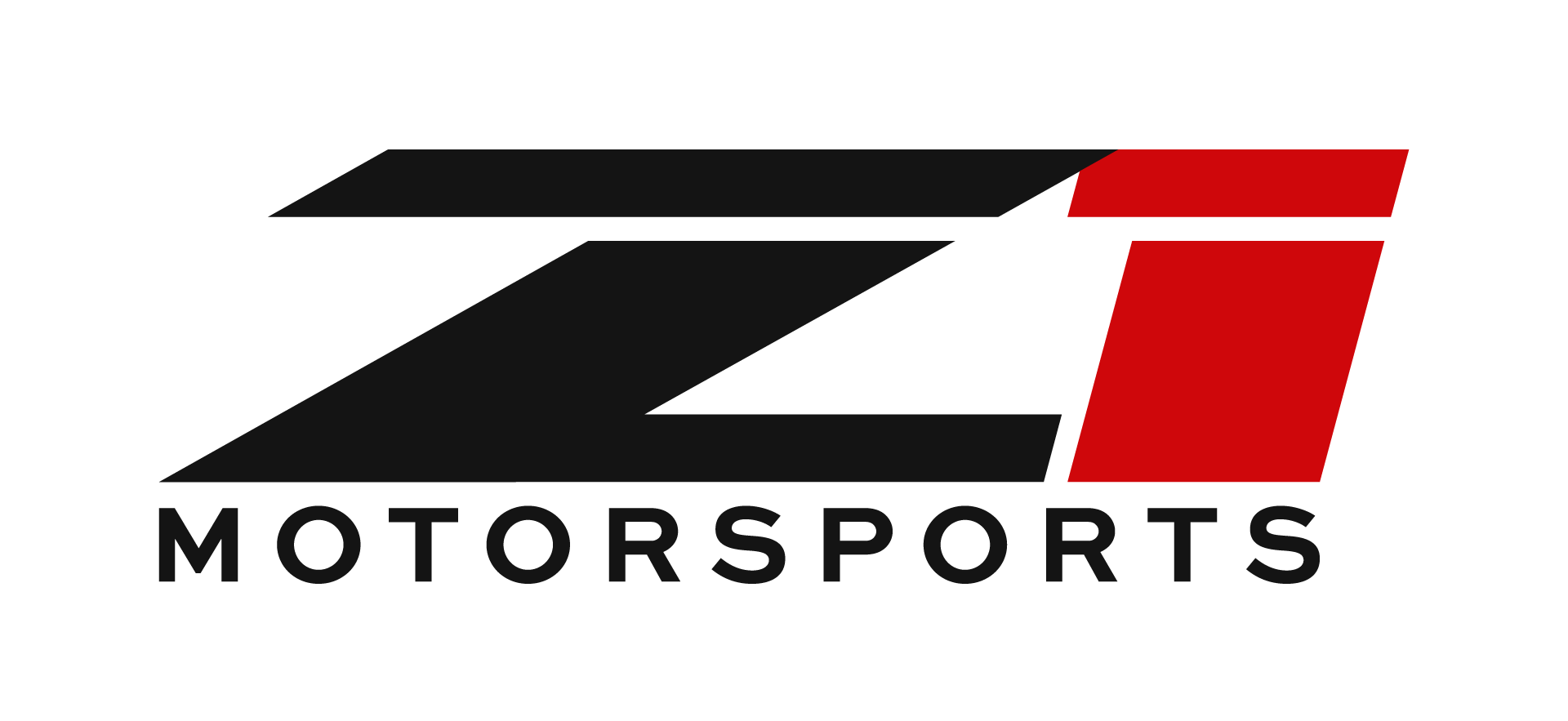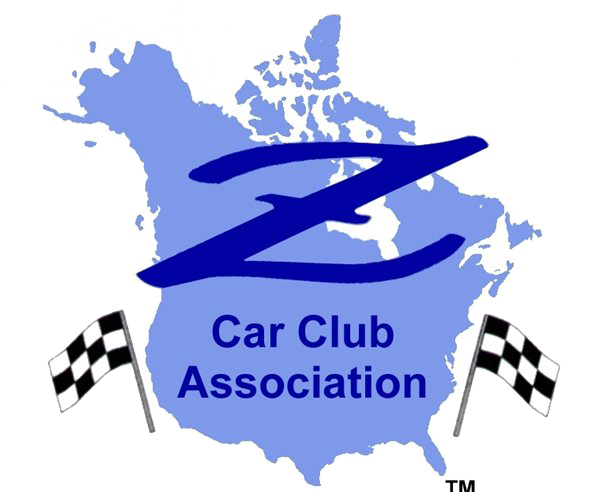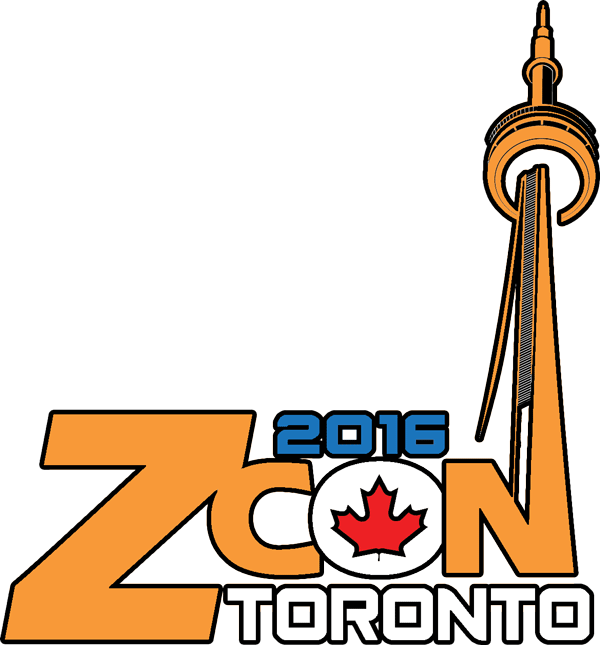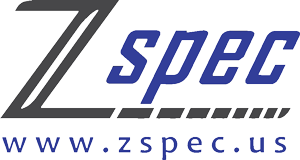 Partner Clubs
These are the people that put in the sweat equity to make ZDayZ run as smooth and efficiently as it does. Without the support of our partner clubs, ZDayZ would be much more quaint affair and certainly not as fun. In alphabetical order: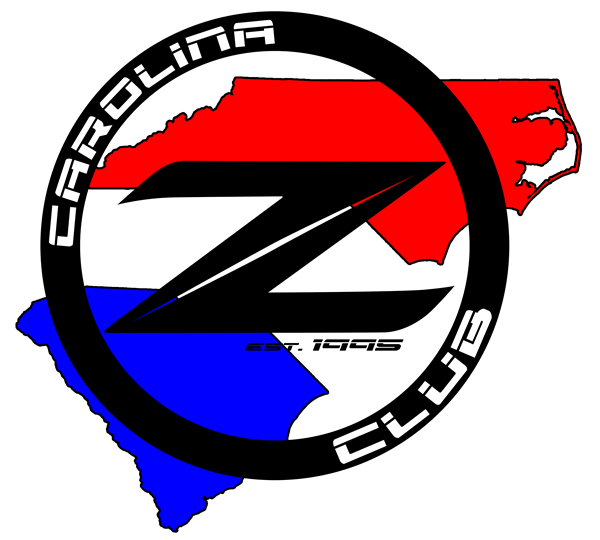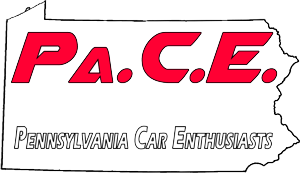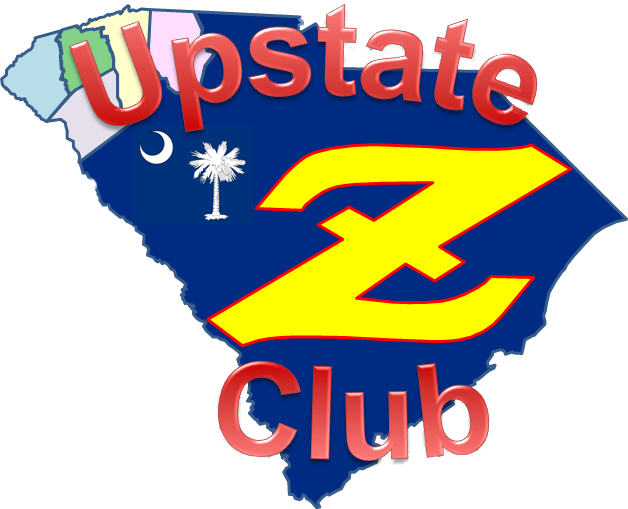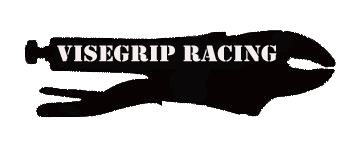 The Welcome Dinner
This was the first time for ZDayZ that we all could get together to talk and eat. Per our tradition we brought all of our veterans on stage so that we could thank them for their service, and response was AMAZING!
Once again we kicked off the weekend with a massive round of door prizes provided by our partners, and this year we gave away over $15,000 of goodies!!!! All we can say is WOW. Please take this opportunity and visit our partner page, and please take the time to visit each of our partner's sites/social media pages and thank them. It would also be a great idea if you spent a little (or a bunch) of coin with them and drop our name with them as you do it. Every year our partners take great care in making sure that the ZDayZ participants get some great swag, and 2016 is no exception as they exceeded all expectations. We ask a lot of them and they never flinch or hesitate to step up to the plate for us and for YOU.
If you are interested in your club helping staff an event in 2017 please do not hesitate to ask Bryan Settle how your club can help.
The Z1 Deck party
was amazing. Don James was spinning and everyone else was dancing! Lots of great covers in a unique style.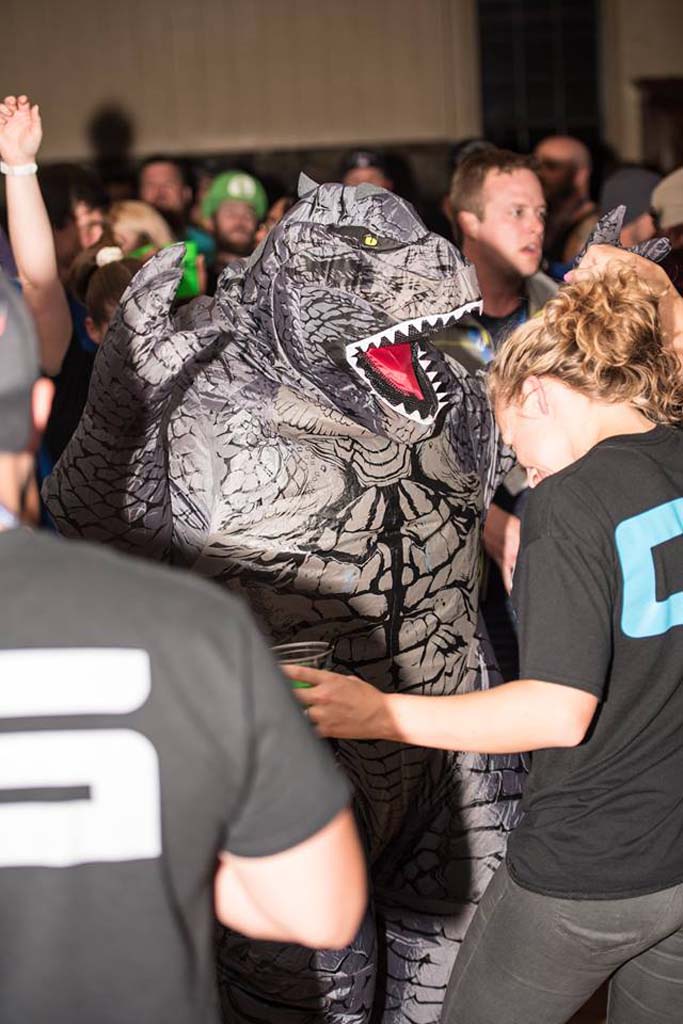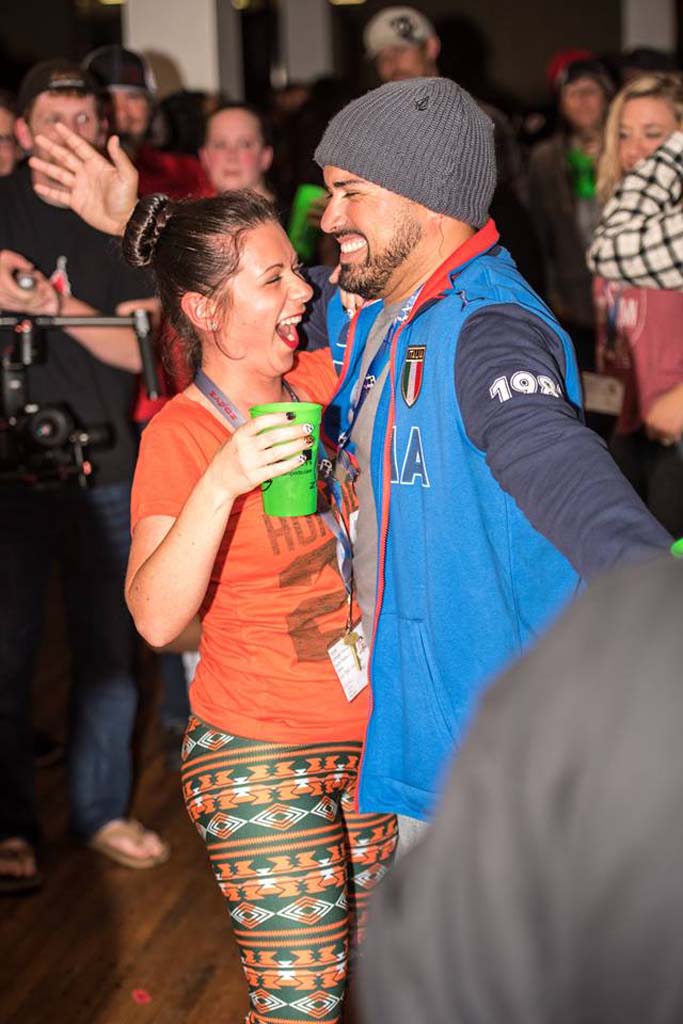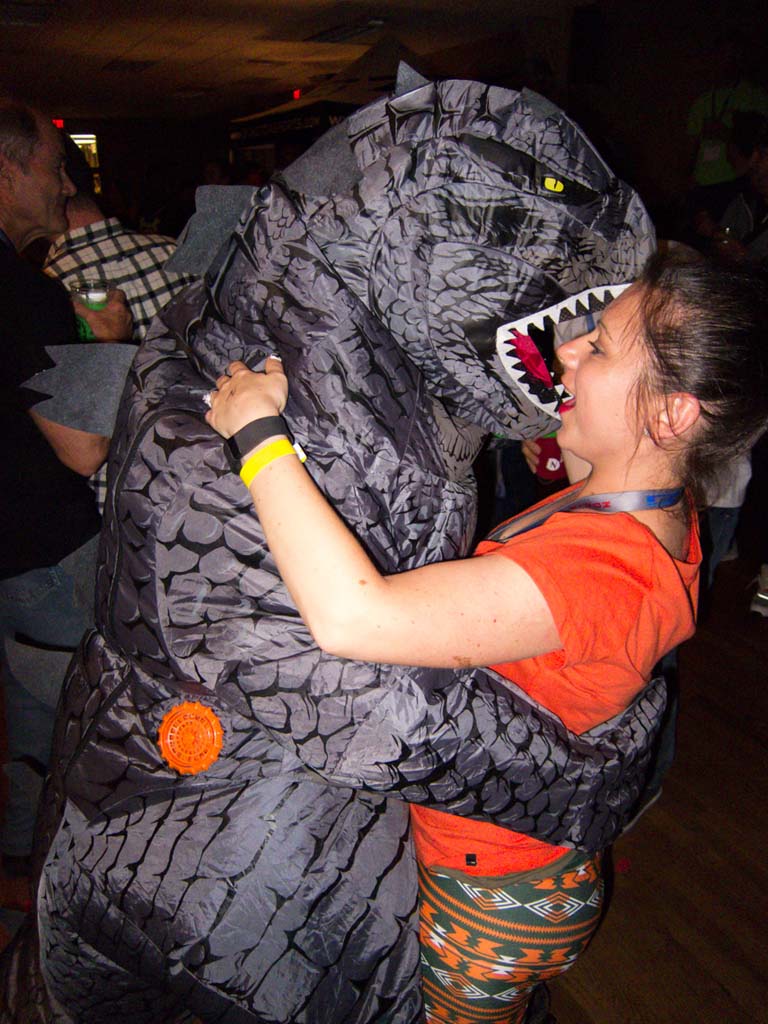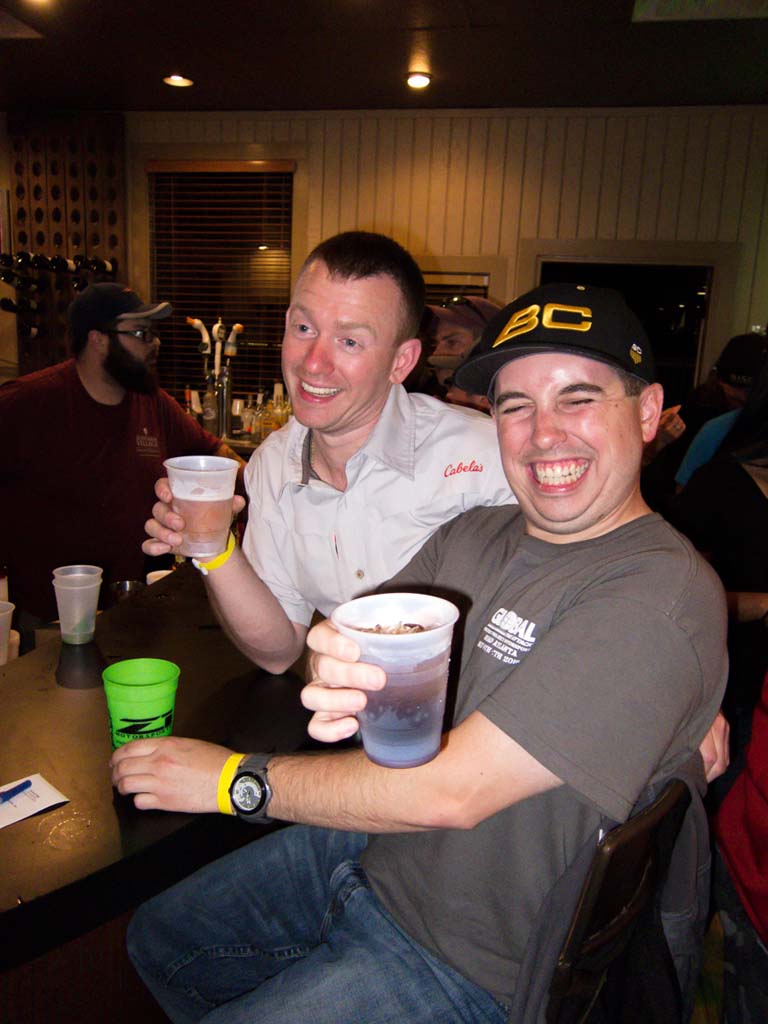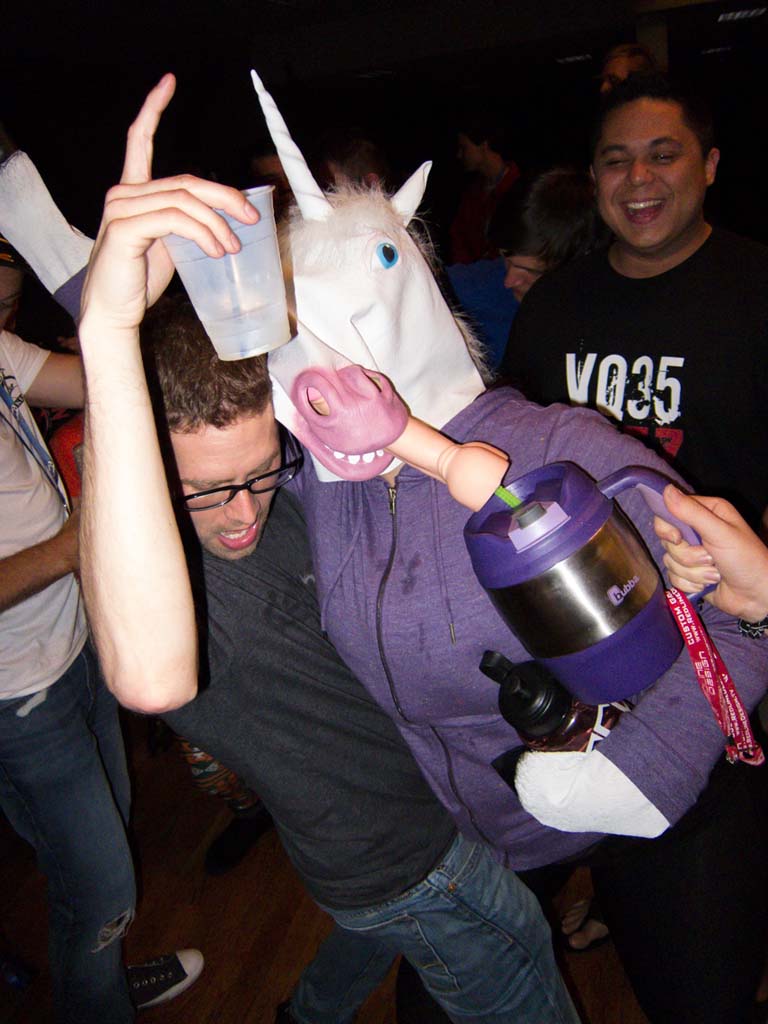 Saturday Recap
ZDayZ/Nissan Car Show
Morning rain always puts a damper on any car show but like a wise man once said; if you ever want it to rain, simply wash your car. Seriously - large kudos go out to ZROC Staff, and the voluntolds, who grew webbed feet and dealt with the rain, muck and weather to get the car show on track and running at full speed. Out of ~160 cars registered for the car show, we still had over 100 cars parked for the show. On the bright side, we finished judging in record time!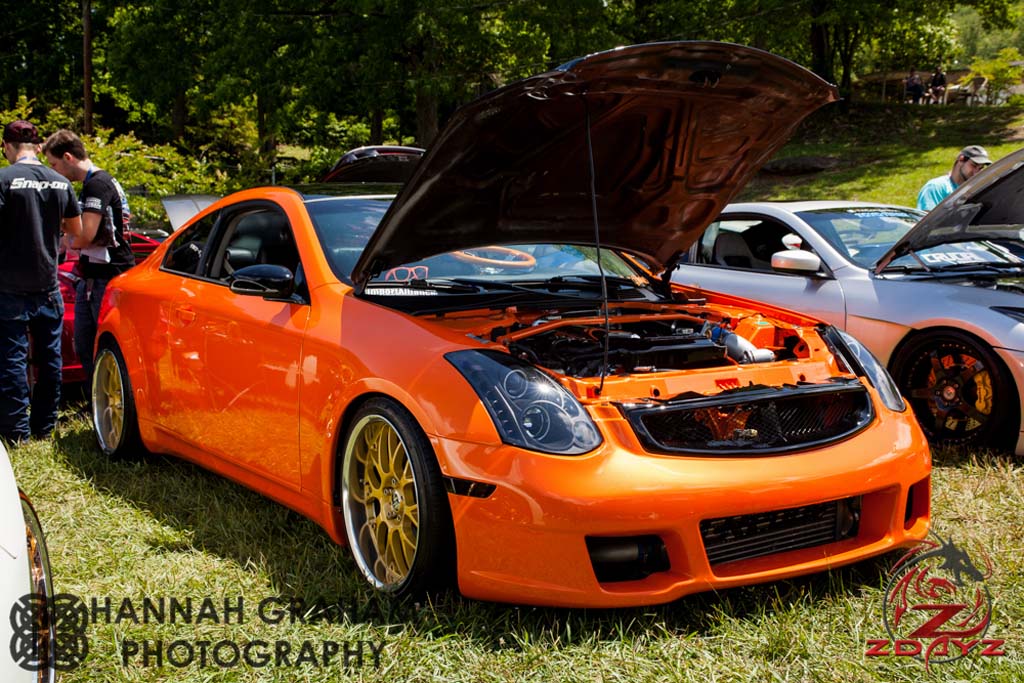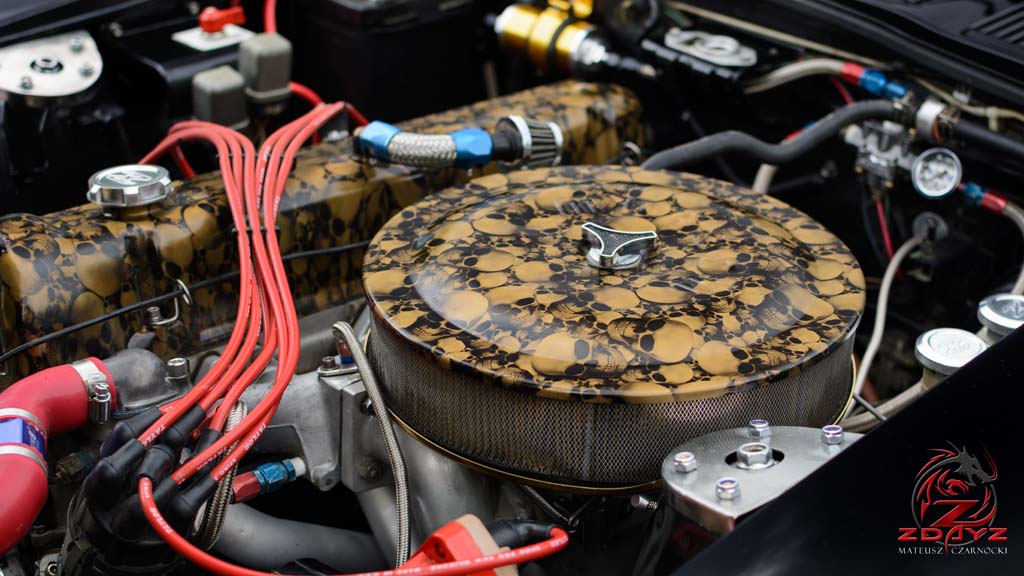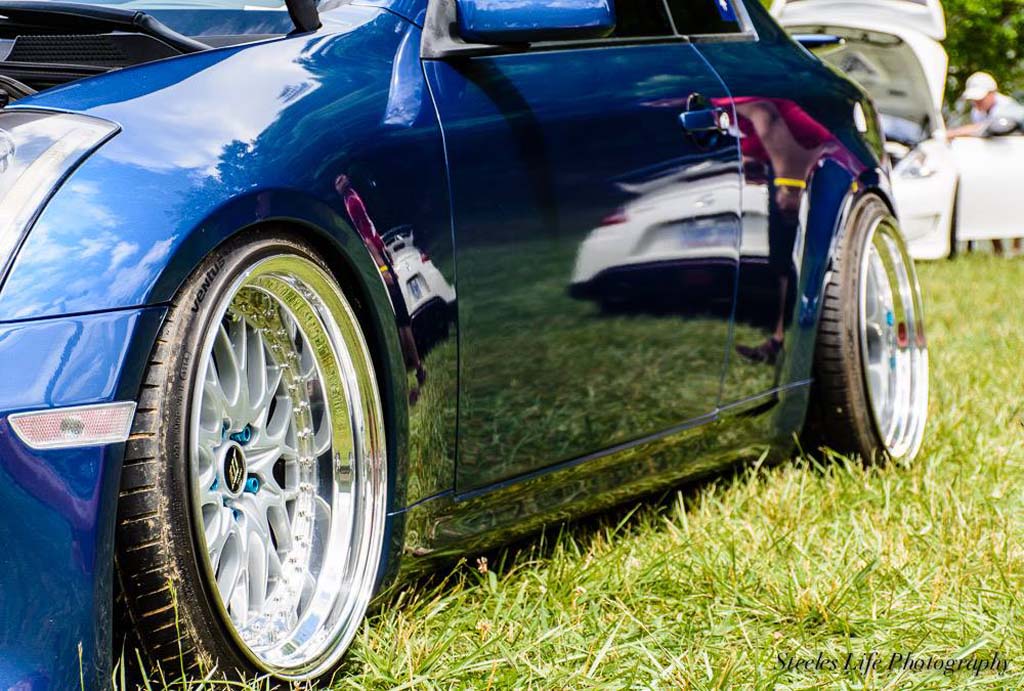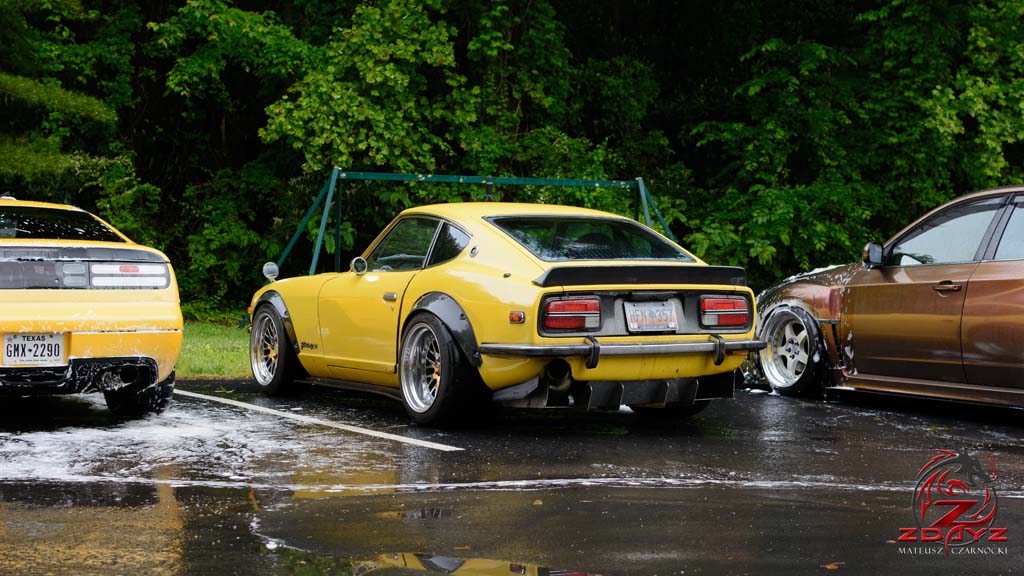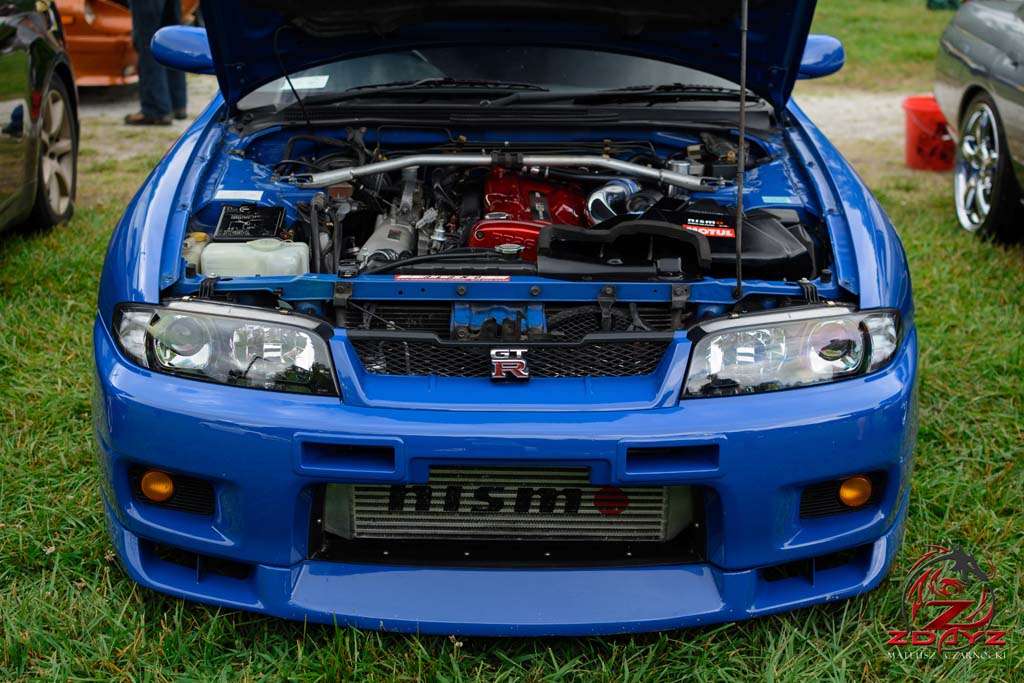 The ZDayZ Exhaust Competition
was sponsored by
Fast Intentions
and all of the sweat equity donated by the
Great Lakes Z Club
.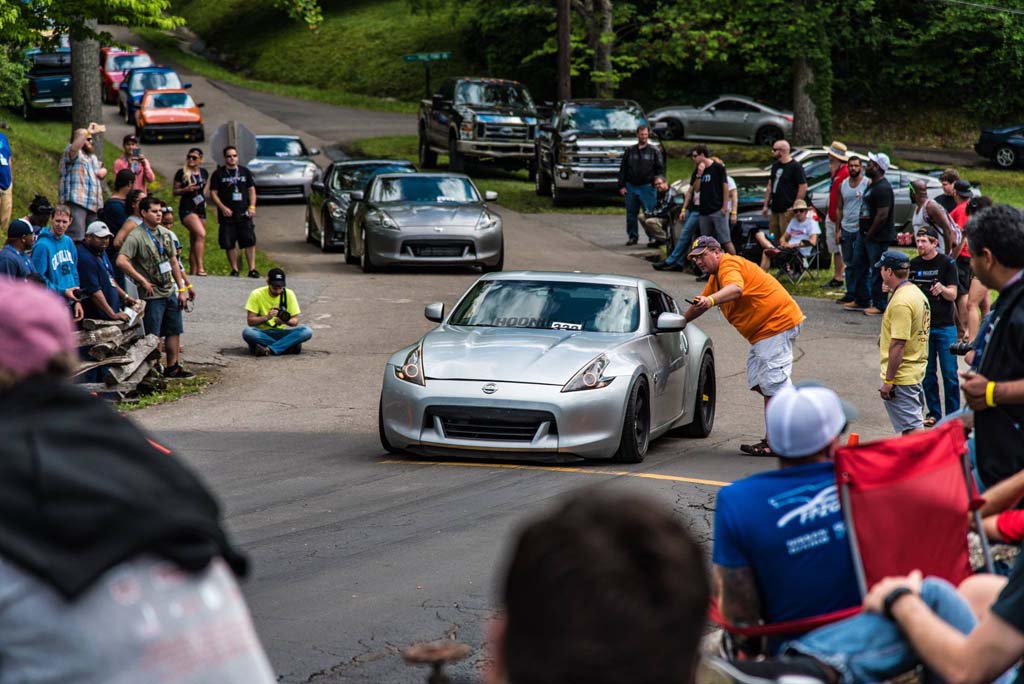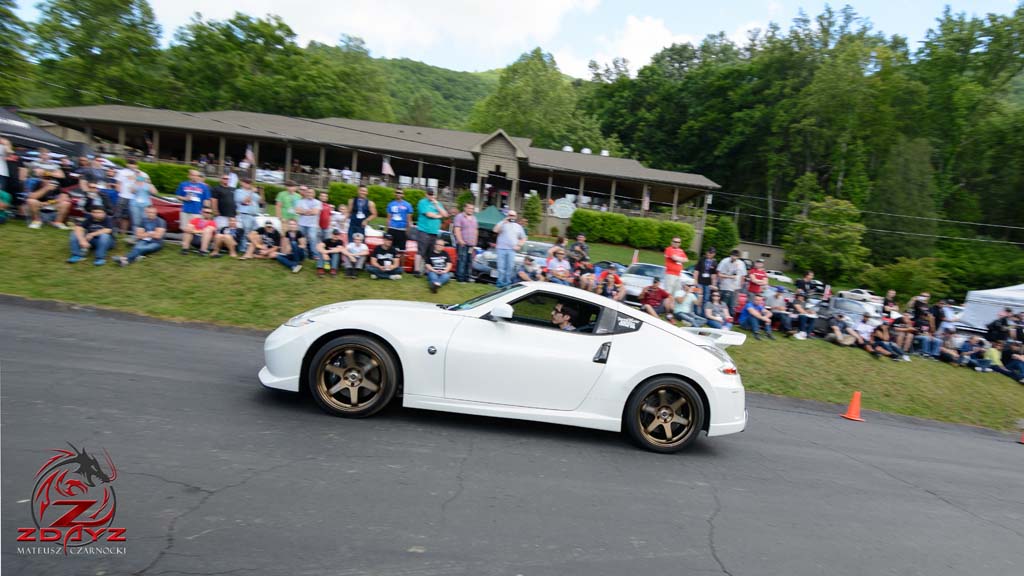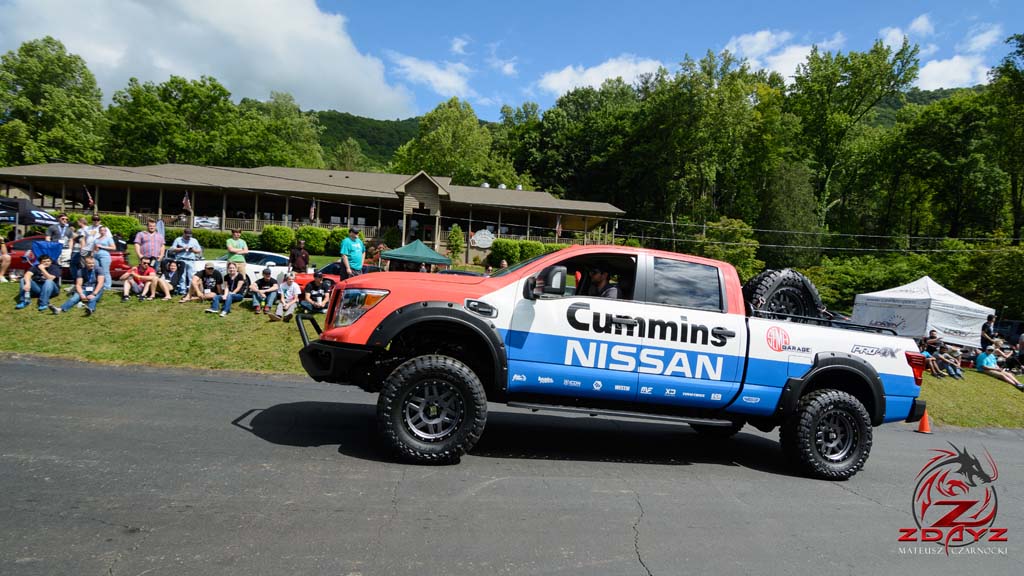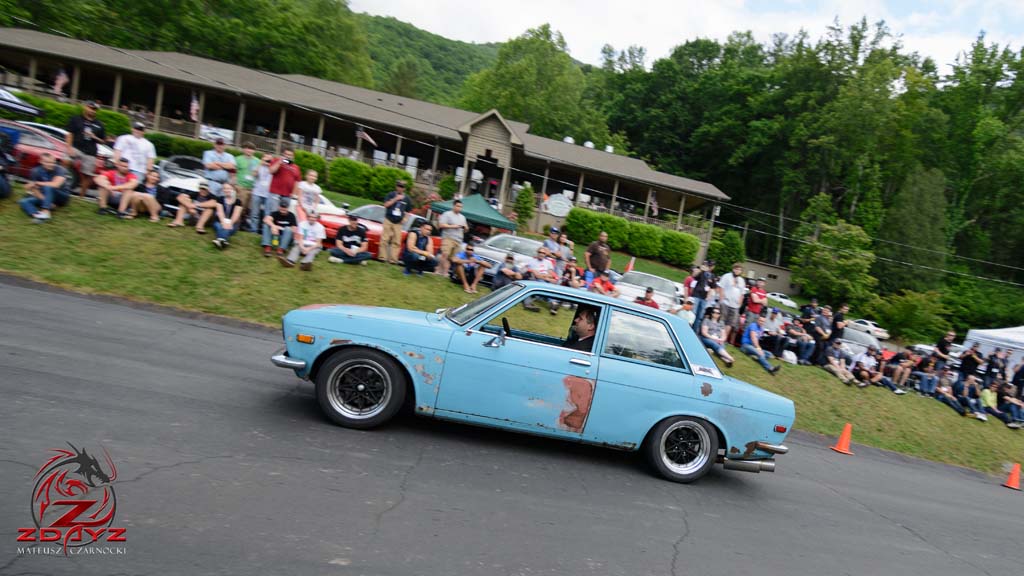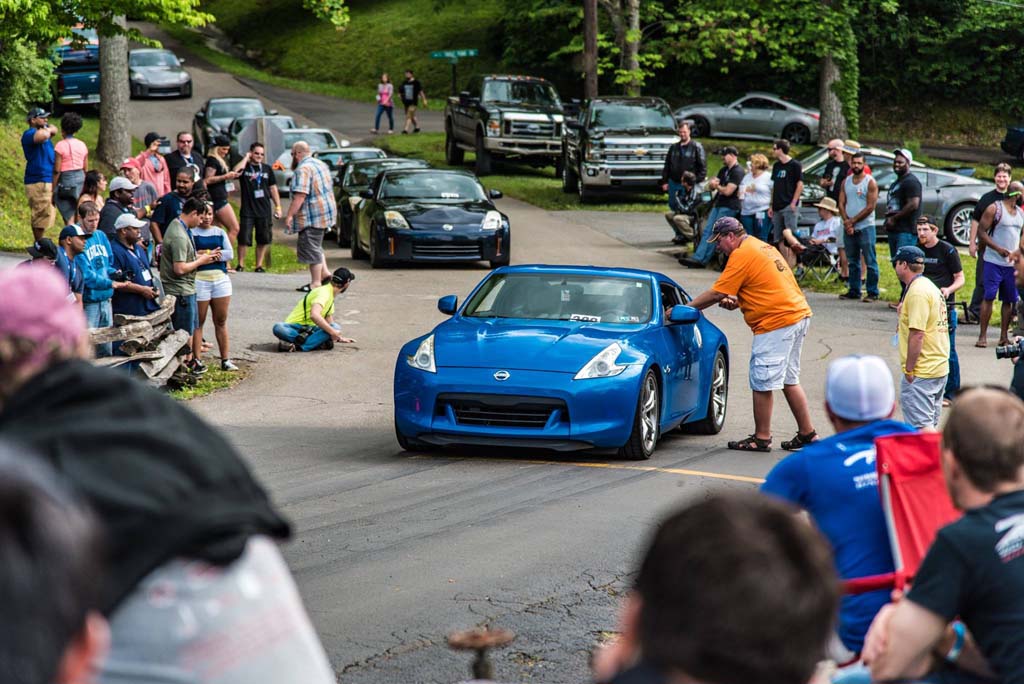 ZDayZ Awards Dinner
has a reputation of capping off a great weekend and starting an even better party night! This year was no different. Preceding the infamous After Party, the ZDayZ Awards Dinner on Saturday evening brought the participants together for one more dose of shenanigans for 2016. This year there were more door prizes, more inside jokes, and a long line of raffle prizes that kept everyone smiling from ear to ear. Mad Mike, took the microphone and almost didn't give it back. Of course you can't have an awards dinner without having awards! We handed out lots of accolades to the Corn Hole winners, the winner (and loser) of the exhaust contest, and last but not least the Car Show winners! Ever been to car show awards and always wondered which cars won? We got you covered! See below for pictures and names of all the car show winners.
Car Show Winners
Diamond in the rough Pete Haussler
Best Roadster Chad Williams
Best Track Car Dustin McGehee
Best Engine Bay David Brooks
Best Entertainment Kim Lim
...And you Spent too Much Alex Renfro
Best in Show Asby Fulmer
S30 Stock 1st Place Matthew Ragan
S30 Mild 1st Place Asby Fulmer
S30 Wild 1st Place David Brooks
S130 Stock 1st PlaceAsby Fulmer
S130 Mild 1st PlaceAsby Fulmer
Z31 Stock 1st Place Asby Fulmer
Z31 Mild 1st Place Mike Twitty
Z32 Stock 1st Place Asby Fulmer
Z32 Mild 1st Place Brandon Laremont
Z32 Mild 2nd Place Russell DiVittorio
Z32 Wild 1st Place John Brooks
Z32 Wild 2nd Place Dustin McGee
Z33 Stock 1st Place Monica Hernandez
Z33 Mild 1st Place Alex Renfro
Z33 Mild 2nd Place Dustin Wyke
Z33 Mild 3rd Place Stan Saryhin
Z33 Wild 1st Place VJ Hans
Z33 Wild 2nd Place Joseph Hesler
Z33 Wild 3rd Place Chris Williams
Z34 Stock 1st Place David Woodruff
Z34 Stock 2nd Place Scott Sieg
Z34 Stock 3rd Place Shelby Wolford
Z34 Mild 1st Place Mark Pisano
Z34 Mild 2nd Place Louis Galanos
Z34 Mild 3rd Place Emily Sauter
Z34 Wild 1st Place Chris Cornado
Z34 Wild 2nd Place Nick Keene
G35 Mild 1st Place Aaron Pastor
G35 Mild 2nd Place Sarah Beth Ervin
G35 Wild 1st Place Gary Quach
G37 Mild 1st Place Brian Caldwell
G37 Mild 2nd Place Thaddaeus Picott
G37 Wild 1st Place Kim Lim
Skyline 1st Place Aaron Oxley
Other Datsun 1st PlaceChris Lynn
Other Nissan 1st PlaceJustin Woodham
Other 1st Place Nate Tiuseco
Other 2nd Place Winnie Choi
Extreme 1st Place Petr Pakosta
Extreme 2nd Place Rich McCauley
Once again, thanks to our partners, we had some absolutely awesome stuff to give away, and unfortunately we only have room to list the AWESOMEST stuff here:
Raffle Prizes
Vendor
Prize
Vendor
Prize
AAM
VQ37 Performance Intake Manifold
Aeromotive
Fuel pump system with Regulator
Custom Concept Motorsports
Tein Street basis coilover set
DXD Clutches
Stage 1 clutch and flywheel kit
Dynosty
Cosworth VQ fuel rails
Fast Intentions
VQ35DE Resonated Test Pipes
FNG Performance
APR Splitter
Forged Performance
Ecutek programming kit wiht license
Inappropriate Motorsports
ZDayz Stuff
Lou Fusz
4 Bridgestone Tires
Jim Wolf Technologies
Dual Pop-Charger 09+ w/Heat Shields
Motordyne Engineering
XYZ longtube headers
RJ Manufacturing
RJM lower intake manifold kit
SOHO Motorsports
SOHO Single Exit Catback Exhaust
Z1 Motorsports
2 piece Akebono or Brembo Front Rotors
UPREV
Osiris Standard Tune
Teh After Party
was uncorked as usual. I only remember parts of it, so someone else needs to write the recap of the after party.
And if you read all the way down to this line of fine print, congratulations – you've reached the end of the internet!
ZDayZ is a rain or shine event