Bryan Settle, Chief Executive Officer/Cat Herder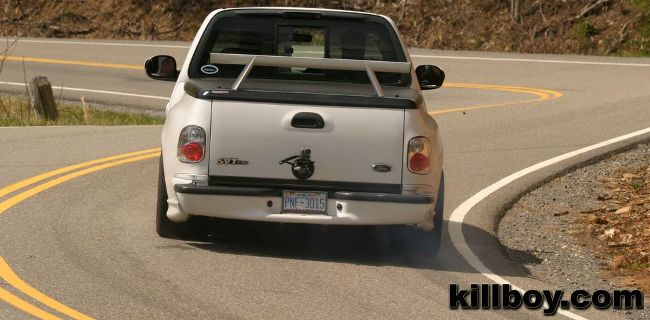 I was invited to ZdayZ 2004 by my long time friend, Andy Morris. At that time, I was driving a 2003 Ford Lightning F150. I had no idea this event was a "Z" event. When I arrived at 2:00am I met Morris Morgan for the first time. After chatting until 3:00am it was collectively decided it was time to go to bed. While eating breakfast I was told about the Dragon. Andy hadn't mentioned anything about driving, cool! Well, let's just say that set the hook. I went from Drag Racing to Road Racing. For the next two years I spent enough on that Ford that I probably could have purchased a Ferrari, but alas it was an Engineering exercise.
The next two years were interesting times, you see, no one road courses a pickup truck, and most of the custom pickup trucks either go rock crawling or mall crawling. I wasn't into either of those activities, I liked driving. Z car people drive their cars. The Z community never shunned me because of my ride, and quite honestly the Z community is the best part of the car, and it is the reason I own a Z car. I digress.
ZDayZ 2005, I was the Beazt of Burden. I hauled all of the prizes to Fontana for ZdayZ and was Andy's on-site support, a kind of a "jack of all trades." It is not bad work, if you can find it, LOL. Continued to make more friends and have tons of fun. The most notoriety of ZdayZ 2005, for me, was when Andy announced a "loud" shirt contest, I knew I had the skills to win this, LOL. And win it, I did!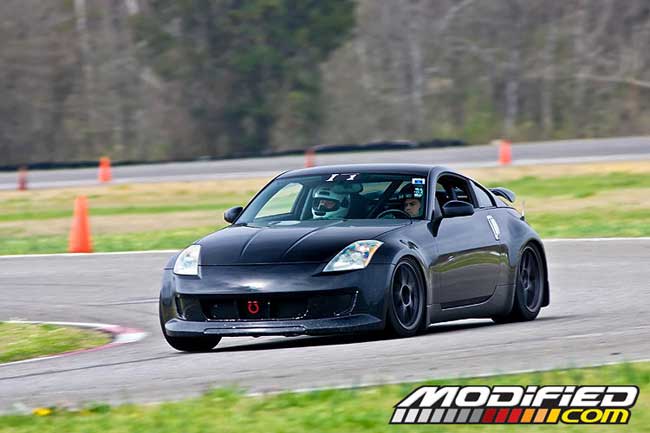 ZDayZ 2006, I returned in a Z car, I purchased my 2003 Super Black track model coupe on December 23rd of 2005 (Merry Christmas to me on that one.) I had to retire the truck, it was spent! The first 90 days I owned the car it went through a fairly massive "upgrade" process. Even today, the "upgrading" process hasn't stopped. Anyway, back to ZdayZ, my first ZdayZ in a Z, what a concept! All of my friends thought it was the natural progression for me to be in a Z. Again, I was the proverbial Beazt of Burden, doing mostly on-site help in any fashion that was needed.
ZDayZ 2007, I volunteered to step up into more of a staff role, rather than just on-site support. I was trying to take some of the load off of Andy, Morris, and Glen. Talk about the three horsemen. These three guys carried this event on their backs alone for three years, ooof, makes me stagger at the thought. I won the Spirit of the Dragon Award which was way cool; I never (well rarely) win anything.
ZDayZ 2008, Andy had requested to step aside and we voted how we were going to replace him at the helm, and well, I was outvoted and they bestowed to upon me. Seriously though, it is a very special privilege to sit at the helm of something this big and hold your head up high because this is one of the coolest car events that I have ever attended. Now I'm running it! Thank God for good help; Justin, Glen, Matthew, and Morris make it easy to sit at the helm. They are machines and I'm privileged to call them my friends.
ZDayZ continues to grow each year. Without the help of the staff, sponsors, and clubs, we could not put on this shin-dig as it has grown so much that no one person (or 3 as in the early days) could do all the work. But remember, this event is put on by enthusiasts for enthusiasts so it would be nothing without the attendees!
My hobbies are High Performance Driving Events (HPDEs), my Z, and ZdayZ. I quit counting HPDEs and track days a couple of years ago, but I have driven Road Atlanta, VIR, Roebling Road, Barber, Rockingham, Heartland Park, Mid Ohio, MAM, CMP, Atlanta Motor Speedway, and I keep adding to the list each year. I currently instruct for THSCC, PCA, BMWCCA, AV, and looking to potentially hookup with NASA just for more time at Road Atlanta. If you asked me if my Z has been modified I would have to reply a resounding "YES!" There are only a few bolts that I have not had removed off of the car, but I think the only original equipment pieces left on the car are the drive shaft, one half shaft, the steering wheel, and the fuel pump.
2013/14 now brings the RHD conversion to the 350Z, as well as an LS3 swap with a T101 transmission.