ZDayZX 2013 was a blast for us... ZDayZ 2013 recap...
Thursday Recap
To start any event there is always the paperwork, piles and piles of paperwork. And for us registration is where ZDayZ paperwork starts. We'd like to extend a huge thank you to the following clubs for all of their help and support of our event and their hand in getting things started off right. Registration is NOT a glorious gig, by any stretch of the imagination, but it is absolutely necessary and we cannot thank them enough. If you or your club helped during the registration part of the ZDayZ weekend, we offer you our extreme gratitude.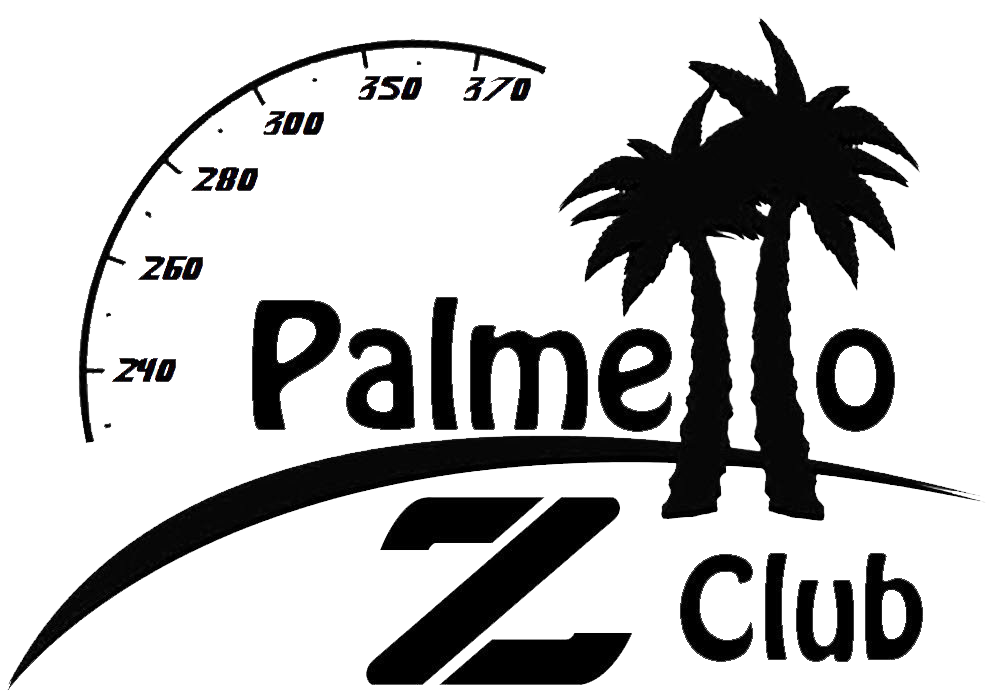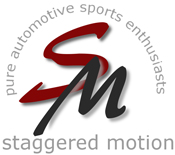 Forged Performance's 6th Annual ZDayZ Top Dawg Airstrip The event was even bigger and better than all previous years. We would like to thank the many spectators and participants who came out to enjoy the day at the Hendersonville Airport. Without you, it wouldn't have been such a huge success! Just short of 20 cars, of all makes and models, made runs down the 3000 foot airstrip reaching speeds in excess of 150+ mph, while onlookers enjoyed the sights and sounds in the beautiful afternoon weather. Fast Intentions used the event to unveil their stunning Twin Turbo kit for the 370Z, while making a couple dozen passes down the airstrip to fully demonstrate its capabilities. The final contest would feature the Alpha 10 of Forged Performance, vs. the Alpha 12 of TopSpeed Motorsports. With both cars producing north of 1000whp, it was the closest margin in ZDayZ Top Dawg history, but as we say each year, there are can only be ONE Top Dawghttp://zdayz.com.and this year we congratulate Andrew Sweet for being named this year's TOP DAWG. We hope to see you all next year! -- Reid Traylor - Marketing Associate, Forged Performance
The ZDayZ 'Partners' Arrive:
First – please find your way to the comprehensive list of the ZDayZ Partners on the ZDayZ Event Partners page. Please know that the ZDayZ Partners do not 'sponsor' ZDayZ, but that they are Partners with the ZDayZ Organizers in producing this near legendary event. Many of the great stories & good times of the past 10 years are rooted in our Partners efforts & antics! If you wish to support ZDayZ, each of the ZDayZ Partners should be the place you start for your Nissan Performance Platform needs.

In the months/weeks/days running up to ZDayZ, our hearts and minds leave for Fontana Village long before we do. This applies in total to the ZDayZ Staff and for sure nearly all of our fellow attendees. However, for our ZDayZ Partners, the approach of ZDayZ adds the edge of really having your 'stuff' together when that middle Thursday in May rolls around. The Partners attend as part of the ZDayZ community – they are as much us, as we are them - and they drag a great deal more baggage to FVR than what fits in Z, G or a GT-R. That baggage may be stuff for us to admire or go home with, or an idea and/or activity to entertain us. The ZDayZ Partners are all 'Voluntolds' in a somewhat different degree (and they get screwed as to the shirt).

ZDayZ Thursday morning marks the arrival and set up of the ZDayZ Partners with onsite presence. There is always a level of anticipatory excitement with this as we get to see what our friends have brought for our titillation. ZDayZX saw that display step up again, running the gambit from jaw dropping eye candy, to massive stopping power, thru awesome track & street machines, and many solutions for spinal cord disintegrating power & performance!

Nissan's participation this year was as impressive as their previous years 'Innovation Station' campus on wheels - but a good deal more simple and visceral. Nissan's specialty 18 wheel car hauler snaked its way into FVR and deposited a gorgeous 2013 370Z Roadster, and then proceeded amaze us all as a 2014 Juke Nismo, a 2014 370Z Nismo, a 2014 Track Edition GT-R, and the Project 370Z Track Car hit the pavement – all followed by one of the very few LH drive Juke-Rs on Earth (and the only Juke-R to ever be shown publicly in the USA to date). A million bucks worth of Nissan performance platforms (with keys) delivered to the ZDayZ Staff with a 'please be nice to our stuff' note - or, words to that effect! Dayum!

It was promptly pointed out that ZDayZ was in possession of (3) cars that were not yet in showrooms, as well as (2) soon to be 'Dragon Slayers' that never will be - the Project 370Z special 'one off' Enthusiast community build (revealed to the public last year for the 1st time at ZDayZ 2012) and a hand built Juke-R, literally the nuclear deterrent equivalent to the SUV world (and…. Beyond?). And, well… yes, there is evidence at Killboy.com that each of those two special vehicles found their way onto the 'Tail of the Dragon' before ZDayZX concluded. -- Graham Hobbs - Marketing cZar
ZDayZ team trivia by Redline Design and Coastal Z Club What can we say, if you are the first to win an event at ZDayZ you might just end up running it. That is exactly what happened to our team trivia contest when Will Stokes and the Coastal Z Club annihilated everyone last year - this year when we asked him to run the Redline Design sponsored event, he said "sure!" Will did more than just run the event, he owned it. Even down to the detail of making sure each member of the winning team had a prize, and on top of that he etched beer mugs for each member of the winning team… in his room!
Winners
1st Place Zed Heads

Mike Foreman
Andy Kyrk
David Johnson

2nd Place Loose Lug NutZ

Amanda Higgenbothan
Thomas Higgenbotham
Sherry Cameron

3rd Place Hudson Valley Z Club

Jennifer Mensler
Doug Downing
Erik Swingle
Robbie(Felipe) Rosado
Philip Gableman
Paul Gableman
Jay Fogelquiest
Friday Recap
First annual 5/10k run/walk What can I say, I'm speechless. When Derek and I cooked up the idea for a 5/10k we thought maybe we would get 20 people to sign up for it. When I pitched it to Dave Winter of DXD Racing Clutches he did not even flinch to offer big time support, a free DXD Racing Clutch kit as the prize. When we crossed 20 people registered Derek and I were beginning to feel like maybe 30 will sign up. That's when Derek put it out there if 100 people signed up he would wear a dress, and two days later we had twenty people from the local missionary, The Master's Mission in Robbinsville, NC, signed up to participate. As the numbers grew and grew, needless to say Derek became more and more worried about the dress. Low and behold we had 96 people register for the 5/10k. Luckily for Derek, full-size Trevor showed up wearing Derek's pint-sized clothes and stole the show. (For those of you who considered running it but decided not to, you were showed up by a man wearing jr. sized clothing, running a 5k while smoking a cigarette and drinking a beer – we hope this is motivation for you to join us next year!) Derek, good to his word, still wore the dress. From every runner that participated I was told this was the hardest race they had ever run. And because of them, we were able to raise $2,500 for America's Fund.
America's Fund America's Fund is a program created to direct urgently needed resources and financial support to injured and critically ill members of the U.S. Armed Forces and their families. Since its inception in 2004, the Semper Fi Fund has provided more than $74 million in support. As injured heroes from different branches of service are treated side by side at our nation's military hospitals, requests for assistance to all branches have continued to grow. Today, their first priority is providing family support grants. These enable families to spend time at loved ones' hospital bedsides, free from the financial pressures of travel, temporary lodging and lost wages.
The Master's Mission: In the 1970's, Paul Teasdale shared a number of concerns with his friend Robert VanKampen regarding the nature and commitment of the missionaries coming to Africa from the United States. A week/month long commitment rather than a lifetime commitment, a lack of precision regarding doctrine and practice-many issues those ultimately lead to the birth of The Master's Mission. Talk about "By enthusiasts, For Enthusiasts" – This is the proof that the ZDayZ crowd makes this event one of a kind.
Winners
Place
Male 10k
Female 10k
Male 5k
Female 5k
1st
Derek BrownJeremy MounceTyler Knowles48:25
Cherie Dennis55:46
Kevin Kribs23:38
Stephanie Looney26:06
2nd
Scott Gleeson50:33
Monica Oliverio67:43
Austin Smith25:04
Becky Woodworth34:36
3rd
Amir Giryes55:11
Tracy Dupree70:45
Reid Traylor25:31
Leslie McBride34:36
The massively popular Droptop CruiZe was "the best ever" from what was relayed to us by numerous people. The group stayed nice and tight as they climbed the Cherohala skyway. Kevin and Teresa Brown of Triangle Z Club of OWNED this event since its inception, and this year is no exception!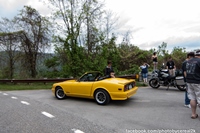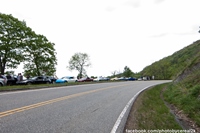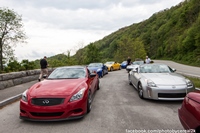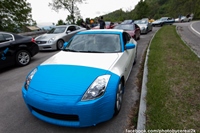 ZDayZ Poker RunOne of our trouble spots this year was the poker run event. You know what they say about the best laid plans http://zdayz.comhttp://zdayz.com Well it happened. But hey, if everything went 100% smoothly, it wouldn't be as entertaining right?! We had the route that we had used a few years ago, and for the first time ever we ran out of time to run the routes ourselves to verify the whole route including road names, store names, and all of the directions. Apparently Shell bought the Solo station Robbinsville, enter mistake number 1. The second error was that we thought we had printed the score cards for the poker run, well we had not - and between Bryan's laptop and Glen's laptop they could not be found. That's Jamie Hernandez from Carolina Z Club took the initiative and purchased decks of cards and changed the rules on the fly just to keep the event going, (we still owe him a beer for that.) Thank you Jamie, you really thought fast on your feet and got the event off to an (almost) on time start! And the last thing that went awry was the Tellico Plains Visitor Center stop was a little hard to see from the road since the parking lot is at the back, despite the Bama G/Z Boys best effort at hosting a makeshift Tiki Party. And some folks missed it. We have had several clubs come to us and offer to take ownership of the poker run and run it. What can we say other than we are blown away by the response and appreciate the offer of assistance. Trust us, will be in touch with all interested clubs and will chat with you soon!
Winners
Best HandPatrick Stapleton
2nd Best HandKenny Harper
Worst Handhttp://zdayz.com.
Big thanks to: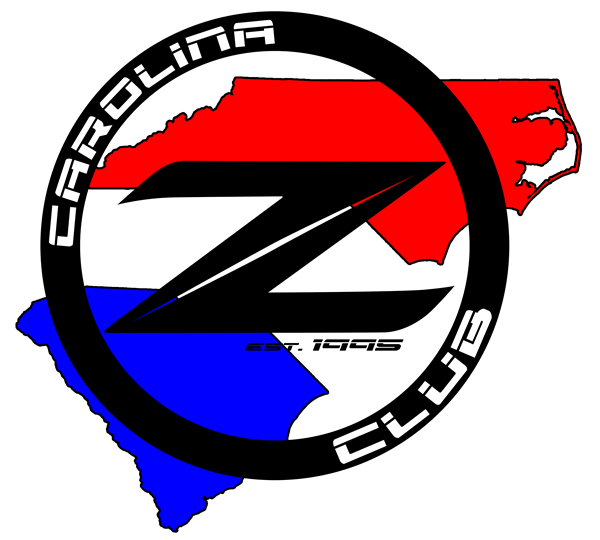 ZDayZ Disc Golf TournamentDespite a strong start, this is the second year in row that we had less than ten participants in the disc golf tournament. Unfortunately that's the nail in the coffin, so consider it gone for next year. We are going to replace it with a Putt Putt tournament. That's right, warm up your Goofy Golf skills, watch the mini-golf scene from Happy Gilmore 200 times, and get ready for some serious competition. Winners of the somewhat less than epic 2013 disc golf tournament:
Winners 1st Place - Russ Rana - 81 2nd Place - Bryan Settle - 81 3rd Place - The squirrel that Russ almost hit. (He dodged it, so he earned his trophy)
The Welcome Dinner This was the first time for ZDayZ X that we all could get together and break bread. Per our tradition we brought all of our veterans on stage so that we could thank them for their service, and as usual the response was overwhelming. ZDayZ also bought them all a beer, even though this is the least we could do we decided at least a small gesture of gratitude of their service was warranted. Once again we kicked off the weekend with a massive round of door prizes provided by our partners, and this year we gave away over $15k of goodies!!!! All we can say is WOW. Please take this opportunity and visit our partner page, and please take the time to visit each of our partner's sites/social media pages and thank them. Every year our partners take great care in making sure that the ZDayZ participants get some great swag, and 2013 is no exception as they exceeded all expectations. We ask a lot of them and they never flinch or hesitate to step up to the plate for us and for YOU. Keeping the cheers going we also gave club plaques to the following clubs in appreciation of all the hard work they do to help ZDayZ, we simply couldn't do it without them. This is just one more example of "For Enthusiasts, By Enthusiasts. " Our club participation never fails to amaze us. If you are interested in your club helping staff an event in 2014 please do not hesitate to ask Bryan Settle how your club can help. Finally, the past couple of years we have had a special, and highly coveted, award for the clubs - The Club Spirit of the Dragon Award, and this year's earner was ZROC. For nine years ZROC has been actively involved and they are essentially our right hands during the whole week.
The Seven Handle Circus Concert was amazing. It may not have been everyone's genre of music but you would be surprised at who threw down with us on the deck to some great tunes! Lots of great covers in a unique style.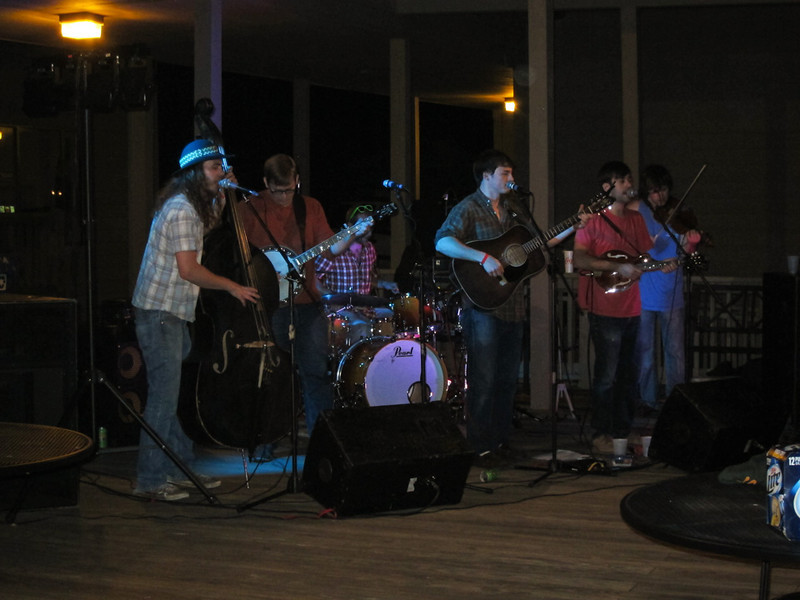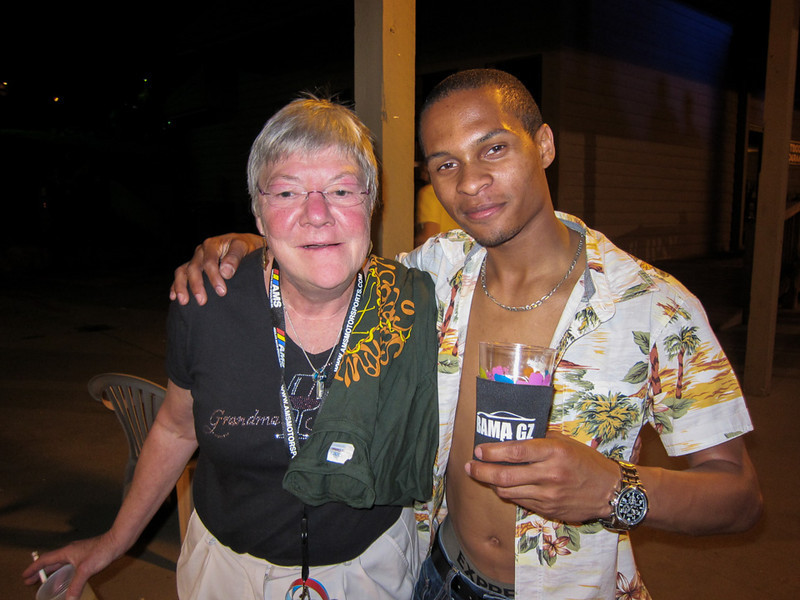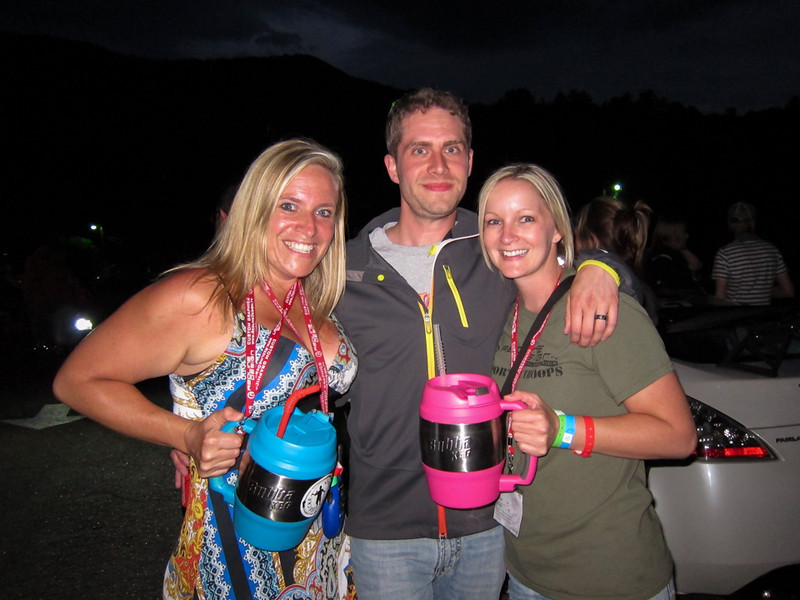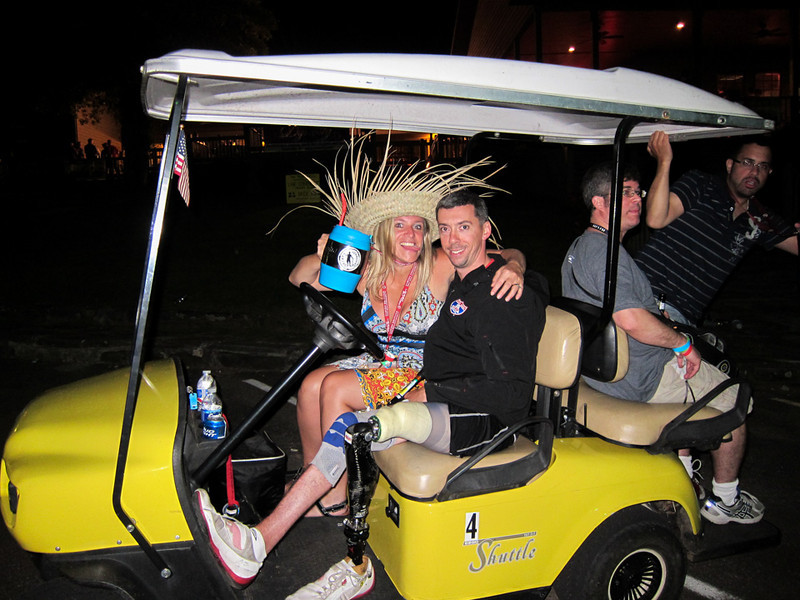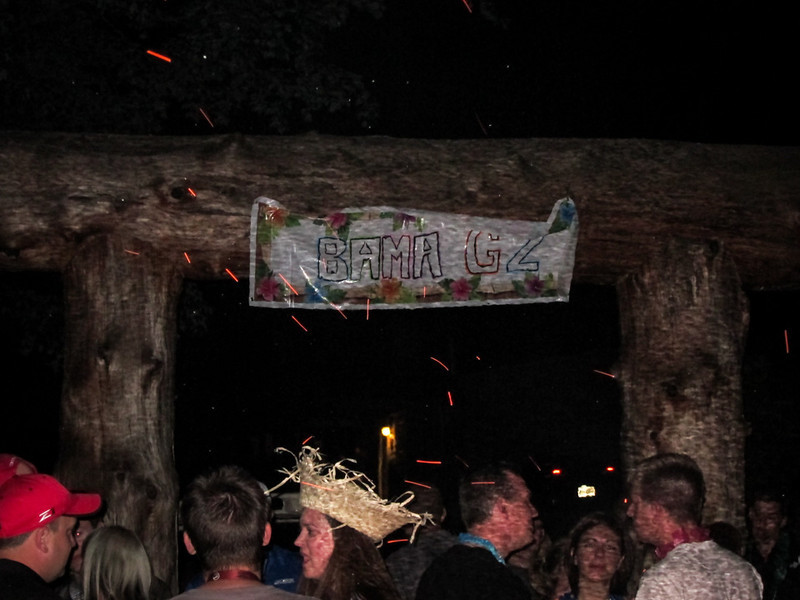 After party at the Fire Pit – This will be pretty short. If you weren't there, well… Let's just say you should definitely come next year!
Saturday Recap
ZDayZ/Nissan Car ShowMorning rain always puts a damper on any car show but like a wise man once said; if you ever want to hear God laugh just tell him your plans (Or if you would like for it to rain, simply wash your car)http://zdayz.com. Seriously - large kudos go out to ZROC Staff, and the voluntolds, who grew webbed feet and dealt with the rain, muck and weather to get the car show on track and running at full speed. We had a bunch of no shows, as always happens with rainy day car shows. Sorry the ZDayZ staff couldn't deliver better weather Saturday morning guys. And yet, despite the folks scared of a little water, we still had over 120 cars parked for the show. On the bright side, we finished judging in record time!
The Corn Hole Tournament was a bust due to the weather. No winners and no losers, just unloved cornhole trophies.
The ZDayZ Dam Foto was the best we are aware of. Upstate Z Club knocked this one out of the dam park! Great dam job guys! Remember when we mentioned some clubs come to own events? Upstate Z Club has owed the Dam Foto since 2009 and they are only getting better at it. Next year should be a cake walk, right? (Quick, knock on some dam wood) So we expect all of you to come out and pose your dam cars for the ZDayZ Dam Foto! (Quit rolling your eyes, these dam puns never get old)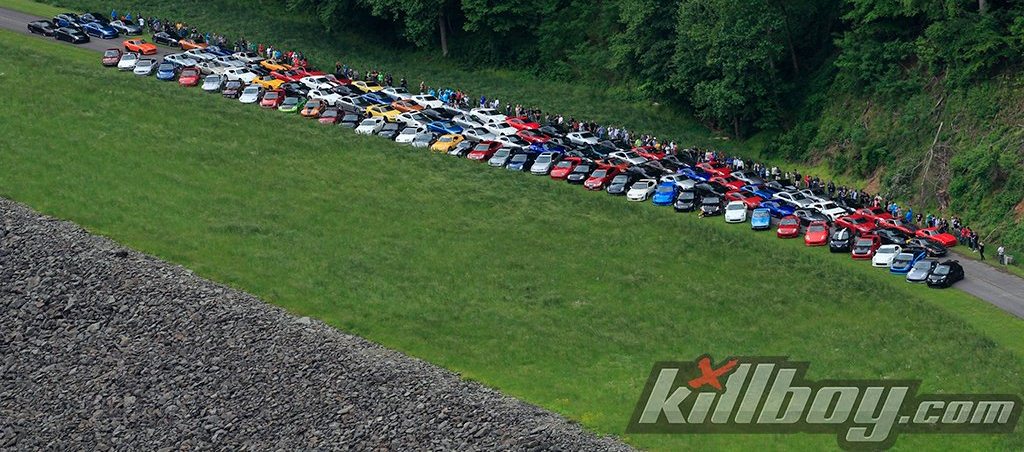 The ZDayZ Exhaust Competition was sponsored by Dynosty and Borla and all of the sweat equity donated by the Great Lakes Z Club. A few months ago long time ZDayZ veteran Brian May called us up and pitched the idea of having a ZDayZ apphttp://zdayz.comhttp://zdayz.com He immediately had our attention, (that's putting it mildly, ha!) "App for what?" we asked. He replied "for judging the exhaust competition." And the idea was born - True crowd sourced judging. Bryan Settle's grin changed the rotation of the earth, it was music to his ears. ( which if you're curious is normally reserved for a VQ35 screaming at almost 8,000 RPM) All was a go until a little rain and the laptop mixed in the same space, needless to say the rain won. Laptop fried, dreams dashed, babies cried. (The Great Lakes Z Club being familiar with the old school method decided to drop back, regroup, and do it the old fashioned way for this year. However next year we will be water proof. Best Sounding Exhaust, winning a trophy and the distinction, previously held almost every year by Bryan Settle himself, as the best sounding exhaust at ZDayZ (which is a TOUGH sell!): Steve Ruyan, Worst Sounding Exhaust, winning a 50% off coupon for a Borla Exhaust and a few grimaces and head shakes as he drove past the crowd: Brian Schwab And the unofficial prize for the absolute best, most famous, crowd pleasing disqualification in the history of the exhaust contest goes to Nick Jacob.
ZDayZ Awards Dinner has a reputation of capping off a great weekend and starting an even better party night! This year was no different. Preceding the infamous Z1 Deck Party, the ZDayZ Awards Dinner on Saturday evening brought the participants together for one last hoorah for 2013. This year there were more door prizes, more inside jokes, and a long line of raffle prizes that kept everyone smiling from ear to ear. Robert Armentrout sang The Star Spangled Banner in recognition of Armed Forces day, and raised the roof on the Rec hall! Mad Mike, widely renowned for his hand in the development of the 350Z and keeping the heritage alive, took the stage to share some stories, jokes, and give some well deserved accolades and a token of gratitude to Bryan Settle and Graham Hobbs as well as the entire ZDayZ staff. Of course you can't have an awards dinner without having awards! We handed out lots of accolades to the Top Dawg winner, Trivia winners, Poker Run winners, all two of the Disc Golf tournament winners (the squirrel didn't come collect his award), the winner (and loser) of the exhaust contest, and last but not least the Car Show winners! Ever been to car show awards and always wondered which cars won? We got you covered! See below for pictures and names of all the car show winners.
Car Show Winners
S30 Mild First PlaceSteve Waller - 322 pts
S30 Wild First PlaceKimet Douglas - 280 pts
S30 Wild Second PlaceHerman Carrick - 270 pts
S130 Stock First PlaceAsby Fulmer - 295 pts
S130 Mild First PlaceMichael Carter - 293 pts
S130 Wild First PlaceStephen Dillard - 325 pts
Z31 Stock First PlaceAsby Fulmer - 318 pts
Z32 Stock First PlaceAsby Fulmer - 296 pts
Z32 Mild First Place (tie)Bernie Bilski - 292 pts
Z32 Mild First Place (tie)John Brooks - 292 pts
Z32 Mild Second PlaceDawn Thomas - 288 pts
Z32 Wild First PlaceMike Twitty Sr. - 295 pts
Z32 Wild Second PlaceChris Grigg - 287 pts
Z33 Stock First PlaceAlvin Hill - 286 pts
Z33 Stock Second PlaceKathy Bloodsworth - 282 pts
Z33 Mild First PlaceDustin Wyke - 297 pts
Z33 Mild Secoond PlaceMaggie Wilson - 293 pts
Z33 Mild Third PlaceJared Viveiros - 288 pts
Z33 Wild First PlaceJohn Price - 328 pts
Z33 Wild Second PlaceJosh Mecimore - 320 pts
Z33 Wild Third PlaceLarry Draper - 306 pts
Z34 Stock First PlaceAl Aberson - 298 pts
Z33 Stock Second PlaceAlyson Bosworth - 283 pts
Z34 Mild First PlaceChris Smith - 300 pts
Z34 Mild Second Place (tie)Kelly Sewell - 299 pts
Z34 Mild Second Place (tie)Matt DiPaolo - 299 pts
Z34 Mild Third PlaceDavid Brooks - 296 pts
Z34 Wild First PlaceAsby Fulmer - 305 pts
Z34 Wild Second PlaceChristopher Spohn - 290 pts
Z34 Wild Third PlacePeter Gataric - 244 pts
G35 Mild First PlaceJohnny Allgood - 274 pts
G35 Mild Second PlaceTori Durphey - 273 pts
G37 Mild First PlaceNathan Gruol - 293 pts
G37 Mild Second PlaceNick Gomez - 287 pts
GT-R First PlaceDoug Washburn - 297 pts
Other First PlaceErin McGehee - 305 pts
Other Second PlaceBrad Pearson - 272 pts
Other Third PlaceAtif Ahmed - 271 pts
Extreme First PlaceGordon MacSwain - 313 pts
Extreme Second PlaceWilliam Bru - 306 pts
Extreme Third PlaceNick Jacob - 300 pts
Best Competition CarGordon McSwain
Best Engine BayNick Jacob
Diamond in the RoughRick Nye
http://zdayz.com.And you spent too MuchCarl Philips
Best RoadsterMaggie Wilson
Best in ShowMatt Regan - 329 pts
To state that we enjoy folks from all walks of life would be redundant, but what is amazing are some of the great lengths our participants will go to join us! Such as: Michael Piotrowski flew from where he is stationed in Okinawa Japan to be at ZDayZ, 7,803 miles. So Michael takes home the longest distance traveled award! Matthew McDonald DROVE from Carobou Maine, 1,395 miles, and he takes home the longest distance driven award. (We're still waiting on those lobsters, Matthew, waiting on those lobsters) We were amazed and humbled to draw people from 4 countries: USA, Canada, Saudi Arabia, and Japan as well as from 31 of the 50 states! Once again, thanks to our partners, we had some absolutely awesome stuff to give away, and unfortunately we only have room to list the AWESOMEST stuff here:
Raffle Prizes
Vendor
Prize
Vendor
Prize
AMS
370Z Front and Rear Camber Kit
Carbotech
free axle set of brake pads
Custom Concept Motorsports
SPL Parts Front Tension Rods with Brake Air Deflectors
Dynosty
ARP L19 head studs and Cosworth head gaskets for VQ35DE
DXD Racing Clutches
DXD clutch and flywheel kit
Forged Performance
Cobb Access Port for R35
Forged Performance
Competition Clutch Kit
Inappropriate Motorsports
Rare IM shirt and tequila
Jim Wolf Technologies
Dual Pop-Charger 350Z & 370Z 09+ w/Heat Shields
Mike "Apple Pie" Bennett
"Unaged Corn Whiskey"
Orderinfinitparts.com
Akebono Brake Calipers
Redline Designs
All five Teh Nikkah's Sammich signs, autographed by Teh Nikkah
SOHO Motorsports
SOHO Single Exit Catback Exhaust
Tarheel Sports Car Club
VIR Track Day Certificate $450
The Powder Coater
$400 Gift Certificate
Tidewater Z Service
S30 Toyota 4 Runner Big brake upgrade
Top Speed Motorsports
Non-Resonated Tig Welded Y-Pipe for 2009+ Nissan GT-R
Uprev
Free License and Pro Tuner Cable
Z1 Motorsports
Z Nationals package, includes track day at Barber Motorsports Park
Z1 Motorsports
Free Uprev Dyno tune
ZSpeed Performance
370Z Powder Coated Black Alum Engine Splash Shield
ZDayZ Beer Pong was won by the OGC, Ohio G Club.
And if you read all the way down to this line of fine print, congratulations – you've reached the end of the internet! Now, would you do us a solid and take our survey? Not that we don't think Graham is doing his due diligence, but we need enough data to bomb his arse back to the stone agehttp://zdayz.comhttp://zdayz.com Click here to take survey and help give Graham a wedgy!
---
Project 370Z - Homecoming
The Project 370Z came 'home' to ZDayZX - the program coming full circle with the Project 370Z returning to where the public 1st laid eyes on it at ZDayZ 2012. One of this Track/Street Performance build's habitats is the twisties and skyways of the Great Smoky Mountains, and here it was re-united with Gordon MacSwain & his bad ass 1970 Datsun 240Z featured in the Challenge Project 370Z to become bookends on yet another ZDayZ legacy.
Challenge Project 370Z - The Results!
You helped us build it. You submitted your Z's for the challenge. A winner was chosen. Congratulations to
Gordon MacSwain
, the owner of the Orange HybridZ, for winning the chance to put his one of a kind Z against another one of a kind Z! Want to know who wins? Watch the video!! The results are also publicized in Motor Trend Magazine's "The Downshift" and be sure to follow
Nissan Performance
for all the coverage.
Project 370Z Challenge
You helped us build it. Now it needs a challenger. Submit your Z for a chance to put it to the test against the Project 370Z car in a future episode of Motor Trend Magazine's "The Downshift." Follow
Nissan Performance
for updates. Small update, the event has happened and
Gordon MacSwain
the owner of the Orange HybridZ was the winner. All are swarn to secrecy until the magazine comes out. Loose lips sink ships, so I am expecting ZROC to make Gordon's lips loose!
---