Glen Belnap, Chief Operations Officer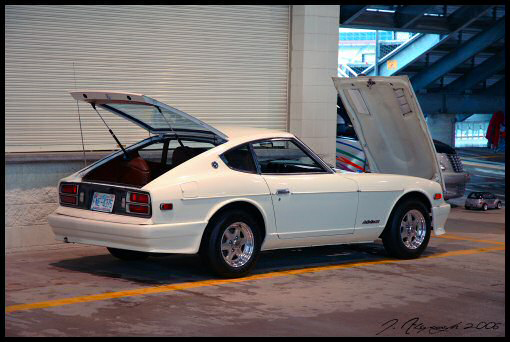 I came to the first ZDayZ held in 2004 as a participant. There were only a few of us that first year, maybe 70-80 cars. I brought my wife and we had a blast (well, me more so than her). I was in my White 78 280Z that year and absolutely tore the roads up - or as much as a stock '78 can do. I literally had the tires squealing every turn, which was not quite what my spouse signed up for. I remember thinking that this could be a premier event for the Z community and that I wanted to help make that become a reality. At the end of the weekend I approached the ZDayZ Staff and offered my assistance.
My main focus during the event is handling the registration table and keeping all of the registrations in order. The event has grown so much since the first year. I see some of the same faces and add new ones each year. From the registration process I know most everyone's name and I know most faces, but in the rush I don't always get time to put all the names with the faces.
Those that pre-register move through the process pretty quickly as we have the process down. On-site registrations are a bit more time consuming so those of us at the registration table appreciate the patience of those that register the day of the event.
One of the things that I have discovered during this event is that I have met some incredible people. The real shame is that I really don't have as much time to socialize with them during the event as I would like, but I do look forward to this event every year to see my Z family. I am also glad when the weekend is over and we take a month to rest before we start on next year's ZDayZ.
I haven't brought the '78 back after that first year, I have been driving a White 94 300ZX 2+2 and still having a good time. However, there is something about a 1st gen car that just gets me more excited than any other. Sorry all you 350 and G35 guys - if you have never taken a mountain drive in a 1st gen, you would not understand.